MEET DR. ASHISH DAVALBHAKTA
Hi, I am Dr. Ashish Davalbhakta, I am the Chief Aesthetics Plastic Surgeon and the Managing Director of Aesthetics Medispa. I trained as a Plastic Surgeon with the highest qualification, became board certified in India, did various fellowships in the UK specializing in Cosmetic Surgery and returned back in 2005. I started Aesthetics Medispa in 2009 when I felt that there was a need for a focused and integrated wellness center in Pune. To help you look good and feel better there is a whole spectrum of treatments that we provide for face, breast, and body. In India, with the improvement in science and technology, we feel that by and large there is a huge amount of improvement that we can give to people. Hence, we are able to deliver what we promise.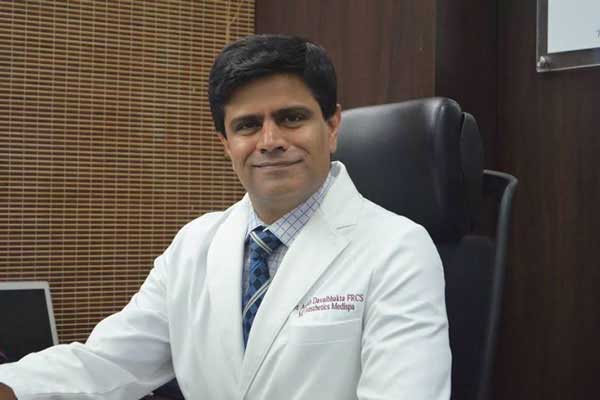 WHY CHOOSE AESTHETICS MEDISPA?
Top Cosmetic Surgery Clinic – Ranked #1 in Pune
Aesthetics Medispa continues its efforts in being the best by earning a rank as one of the top cosmetic clinics in Pune. According to a recent report in the Times of India (Pune edition), Aesthetics Medispa was ranked as the best in the City Clinics Ranking for Pune city.
We are proud to have the immensely experienced and highly-trained medical specialists on board. We have a team of highly qualified and certified specialists in Aesthetic Plastic Surgery, Cosmetology, and Beauty therapy. All of them have had very active professional careers in major universities and important hospitals of the country. Our surgeons and faculty's qualifications are meaningful and verifiable. Our aesthetic plastic surgeon, Dr. Ashish Davalbhakta, has eight years experience of working in the NHS hospitals of UK and maintains the same standards of care and treatment.
QUALITY POLICY

Aesthetics Medispa has a quality management system to provide you with optimum cosmetic services.

CONFIDENTIALITY

No matter how minor or major your procedure is, you can be rest assured that your privacy will be closely guarded.

AFFILIATIONS

Aesthetics Medispa is affiliated to IAAPS, GMC, APSI
QUALITY POLICY
We ensure quality through patient's feedback, corrective and preventive action and management reviews for the provision of resources with the ultimate aim of continual improvement of the system as a whole.
 All the employees of Aesthetics Medispa are committed to the Quality System. They are given the required training to ensure timely delivery and effectiveness of the services. We strive to ensure customer satisfaction at all levels.
CONFIDENTIALITY
We at Aesthetics Medispa assure the utmost discretion for our clients. No matter how minor or major your procedure is, you can be rest assured that your privacy will be closely guarded. Our staff will not share any of your experiences with anyone unless permitted to.
We are also aware that some patients may choose to share their surgical experience as a referral; many do not and want the security of knowing that all aspects of their care will be kept confidential. Patient photos (the before and after images), if chosen to be released for any form of media, will never have information identifying them.
For us, total patient satisfaction is the only corner stone. We take every possible step to make sure your privacy is protected.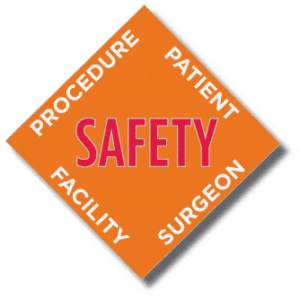 CERTIFICATES OF EXCELLENCE
LATEST TECHNOLOGY AND BEST IN CLASS MEDICAL INFRASTRUCTURE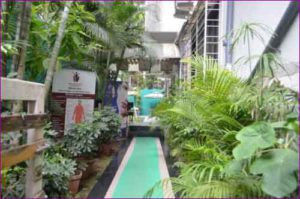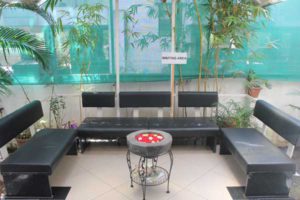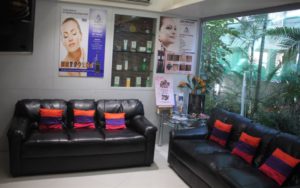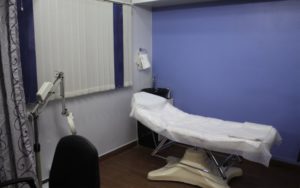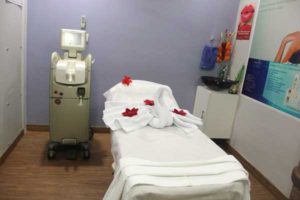 PROCEDURES OFFERED AT AESTHETICS MEDISPA
Every person is different, and so we offer options that are the best suited for 'You'.
COSMETIC SURGERY
We provide a broad range of surgical procedures for the face, breast, and body, which includes:
Body Contouring – Liposuction, High Definition VASER, Tummy Tuck and Lipoabdominoplasty.
Breast Surgeries – Breast Augmentation, Reduction, Breast Lift and Asymmetry Correction as well as male breast correction.
Facial Rejuvenation – Facelift, Hair Transplant, Nose Surgery, Ear Correction and many more procedures.
COSMETOLOGY
We also offer a comprehensive range of non-surgical cosmetic treatments for face, body, skin. It includes rejuvenation treatments such as:
Anti-aging treatments such as Botox and Fillers.
Skin polishing treatments which include microdermabrasion.
Skin Glow treatments such as medicated facials, glycolic peels, yellow peels.
Acne treatments to treat acne and its scars.
SPA
Inspired by ancient traditions and philosophies, and combined with modern day science, the spa menu at Aesthetics Medispa offers a unique pampering and relaxing experience. This allows you to unwind, escape, rejuvenate and harmonize body and soul.
Our highly experienced and skilled therapists will work on your individual needs, wrap you in serenity, and help you drift into tranquility.
Dr. Ashish Davalbhakta – Founder Managing director and Board certified Aesthetic Plastic Surgeon at Aesthetics Medispa.
He specialized in Cosmetic Surgery after extensive training in Reconstructive and Aesthetic Plastic Surgery in the India, UK, and USA. He pursued specialist training in the world-renowned Plastic Surgery units at Chelmsford and Cambridge, UK. He has worked as a consultant in the South Manchester University NHS Trusts Hospitals and in various other capacities in the National Health Service of UK for eight years. He has been awarded the membership of various international organizations of repute, including the International Society for Aesthetic Plastic Surgery and Association of Plastic Surgeons of India. Currently, he has been elected as the National Secretary of Indian Association of Aesthetic Plastic Surgeons of India.
This international exposure enables Dr. Ashish Davalbhakta to run Aesthetics Medispa at the same exacting standards of safety, cleanliness, hygiene, and patient outcomes as experienced in UK and USA. Another unique feature of Aesthetics Medispa is that it is an exclusive center, which deals with Cosmetic Surgery, Cosmetology, and wellness under one roof. This ensures that you get the right treatment for your problem every each and every time. There is an exclusive focus on Aesthetics, hence we are able to deliver superior aesthetic results with scientifically proven and approved treatments.
For any more queries or further information, you can email us on:   ashish@aestheticsmedispa.in or enquiry@aestheticsmedispa.in
DR. ASHISH DAVALBHAKTA | MBBS, MS, MCH (PLASTIC SURGERY), FRCS (GLASGOW)
Board certified and internationally trained plastic surgeon with 20+ Years of Experience.
HAPPY PATIENTS
100'S OF 5 STAR RATINGS
Book Online Consultation
Discuss your concerns and surgical goals with Dr. Ashish on a 1-1 call. Dr Ashish will discuss the options available to you, likely outcomes, any risks or potential complications and recommend a course of treatment with the associated cost.
To request appointments for a time not available on the calendar, please send an email to enquiry@aestheticsmedispa.in with your name, email, contact number and day/time for the appointment.
When you book an online consultation Dr. Ashish will:
Evaluate your general health status and any pre-existing health conditions or risk factors.

Discuss the options available to you for a surgery.

Ask for your photographs.

Recommend a course of treatment.

Discuss likely outcomes of the surgery and any risks or potential complications.
Be prepared to discuss:
Your surgical goals, with regard to both appearance and functioning.

Medical conditions, drug allergies, and previous medical treatments.

Current medications, vitamins, herbal supplements, alcohol, tobacco, and drug use if any.

Details if you have undergone any previous surgeries.