Cosmetic surgery and wellness treatments
About Facial Rejuvenation
Ageing brings about drastic changes to the skin with wrinkles, fine lines and creases. Facial rejuvenation at Advanced Aesthetics, Pune helps to eliminate these signs of ageing with different non-surgical procedures that greatly benefit the skin and restore a youthful radiance that everybody desires.  
Botox helps to temporarily get rid of the wrinkles and the fine lines that appear on the face gradually with age. Botox is an excellent choice to correct wrinkles that develop overtime on the face. Some of these wrinkles include:
 smile lines

 frown lines 

crow's feet

forehead wrinkles
Botox is injected in very small quantities wherever one finds wrinkles and fine lines. After being injected into the specific muscle, the nerve signal to that particular muscle is blocked thus halting the formation of wrinkles in that particular area.
This muscle is thus temporarily paralyzed; relaxing it. As the formation of wrinkles is paused, it helps to restore a youthful look to the face.
Liquid facelift uses dermal fillers in order to restore and replace volume to the face to make it look plump and young. A liquid facelift is a minimally invasive procedure and as no surgery is involved, it has zero downtime. It is an excellent option to smoothen out the wrinkles. Along with taking care of the wrinkles, liquid facelift adds volume to features of the face like the cheeks, temples, jowls, and even the neck region.
For the administration of dermal fillers, a very thin syringe is used, hence the pain is minimal. Dr Ashish Davalbhakta takes the utmost care to inject the filler properly so as to avoid any damage to the underlying structure and to prevent any nerve damage. The amount of the injections highly depends upon the facial structure and the number of wrinkles that need to be treated. It can take anywhere from 15 to 45 minutes to complete the procedure.
Collagen is actually the element that accelerates the healing procedure. Higher collagen results in a firm, smooth toned skin. Collagen production is boosted in treatments like PRP and microneedling.
PRP or Platelet Rich Plasma Treatment involves using the patient's own blood for the treatment. The blood is highly rich in plasma, which is also often referred to as 'Liquid gold' because of its advantages for the skin.  PRP for skin generally helps to boost collagen production which in turn improves the quality and the texture of the skin. This helps to restore glowing and radiant skin.
How Is Platelet Rich Plasma Prepared?
The extraction of blood from the patient's body is the first step involved. 

This blood is then centrifuged in a centrifugal machine. This separates the red blood cells from the platelet-rich plasma

  The plasma is then injected into the patient for effective results.
Microneedling is a minimally invasive, low downtime, safe, and effective procedure that works on the principle of collagen stimulation. Microneedling is also often termed as Collagen Induction Therapy.  It makes use of a handpiece that has minuscule needles which help to make controlled injuries on the skin in order to boost collagen production. It is an excellent restorative and multi-purpose treatment in order to get rid of and smoothen fine wrinkles and lines 
on the face. It is also highly beneficial for those with an uneven skin tone and scars and marks. 
Microneedling for the skin involves the use of a derma roller. This derma roller is a small handheld device and has tiny needles. The derma roller works in the following way:
The derma roller is rolled on the skin and the needles prick the outer layer of the skin.

This pricking action causes controlled micro-injuries on the face which in turn instigate micro-inflammation.

The micro-inflammation encourages collagen production and also further boosts blood circulation.
Heightened collagen production and proper blood circulation help in healing the skin and enhancing its youthfulness.
Lasers have proved to be tremendously useful in the cosmetic field. Laser Skin Resurfacing makes use of this novel technology to take care of any skin imperfections ranging from fine lines and wrinkles to acne spots and marks.
Laser Skin Resurfacing machines use short pulsating beams of lasers which are targeted at the problem areas. These beams work upon different layers of the skin depending upon the issue at hand to restore smooth and even skin.
Laser Skin Resurfacing at Aesthetic Medispa, Pune is done either through the use of Ablative Lasers or Non-ablative Lasers. Ablative lasers work on the superficial layers of the skin and thus help in solving issues like sun damage, fine lines, or small blemishes. Non-Ablative lasers generally penetrate deeper to reach the dermis and the epidermis. They not only stimulate collagen production, but also skin growth. This helps to solve more complex problems like long term sun damage and scarring. 
Laser Skin Resurfacing is generally performed in multiple sessions for the best results. The amount of sessions highly depends upon the individual case.
What To Expect At The Consultation With Dr Ashish Davalbhakta?
Consultations are an absolutely important aspect when it comes to any kid of treatment. This is the main reason that Dr Ashish Davalbhakta prioritizes his one-on-one consultations with the patient. 
This is the time where you will be asked about your needs and requirements from the procedure. Dr Ashish will explain in detail what the procedure entails and give the patient an idea about the achievable result. Also, the patient will be explained the entirety of the procedure so that they can make an informed decision before undergoing the procedure. 
Thread lift for lifting the brows does not work with the 'one-for-all' approach. It has to be customized according to every patient's face shape, the amount of ageing and other such factors. Dr Ashish understands this and hence gives utmost importance to consultation. 
Consultations are also an excellent time for the patients to examine their comfort level and rapport with the doctor as this is one of the most important aspects for a successful procedure. 
Before the procedure, Dr Ashish will need to know the entirety of your medical history including any procedures that you have done in the past. Any pills, supplements or medications must be informed as well. This is necessary for the procedure to go smoothly without any complications. 
Any allergic reactions must be told to the doctor. As facial rejuvenation involves multiple procedures, Dr Ashish will ensure that you are instructed to prepare according to the treatment that is going to be performed on you. 
Apart from that, the patient only needs to keep a relaxed and positive frame of mind as a preparation for facial rejuvenation at Advanced Aesthetics, Pune. 
In case you have queries or questions regarding the procedure, we invite you for a consultation with Dr Ashish Davalbhakta  who will guide you expertly on the topic.
Start here, by making an appointment with Dr. Ashish
Dr. Ashish Davalbhakta (Chief Aesthetics Plastic Surgeon) is available from Mon- Sat for a virtual video consultation or an in-clinic consultation.
If  you have an emergency you can call the clinic at any one of these phone numbers: 9607938924, 9607938925, 9607938922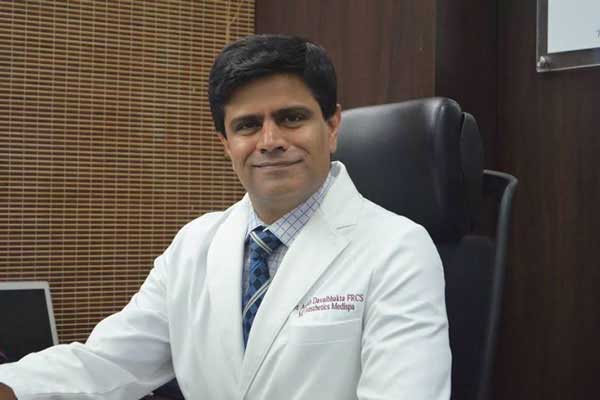 Your consultation includes:
MEET DR. ASHISH DAVALBHAKTA
BOARD CERTIFIED AND INTERNATIONALLY TRAINED PLASTIC SURGEON WITH 25+ YEARS OF EXPERIENCE.
We have transformed the looks of thousands of men and women by providing them with natural looking long-lasting procedure results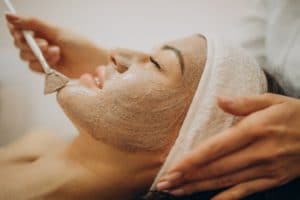 Face
Cosmetic surgery and wellness treatments At Aesthetics Medispa Request Appointment Medicated Facials OVERVIEW Medicated facials or medi-facials are not your regular salon treatments. These medicated
Read More »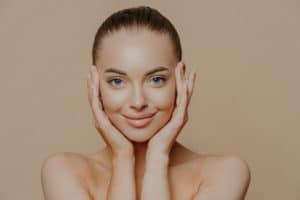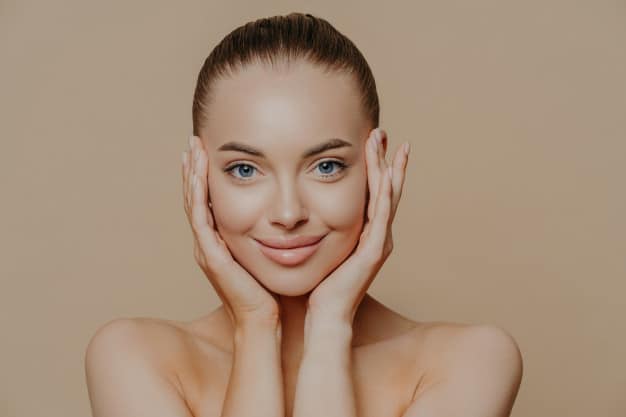 Face
Cosmetic surgery and wellness treatments At Aesthetics Medispa Request Appointment Microblading / Semi Permanent makeup OVERVIEW Semi-Permanent makeup, also known as Microblading or Micropigmentation, is
Read More »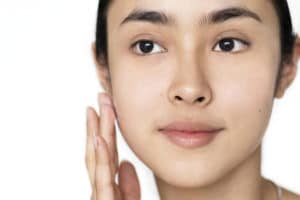 Face
Cosmetic surgery and wellness treatments At Aesthetics Medispa Request Appointment Detanning OVERVIEW Detan skin with variety of treatments at advanced aesthetics and get brighter appearance.
Read More »