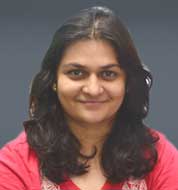 Mrs. Avanti Damle
Sports Nutritionist
PROFILE
Mrs. Avanti Damle
 is a well known name in the field of Sports & clinical Nutrition and also among the Doctors who really believe in Nutrition and Treatment makes a complete treatment for any individual.
A fellow of sports medicine and P.G D. in Sports Nutrition she has a vast experience with many Clinicians in Pune.
Mrs Avanti Damle is also known as a faculty and guest speaker in various institute and Corporates in and around Pune.
Mrs Avanti is also official Nutritionist of Puneri Paltan team (Kabbadi Team) and also associated with various Gyms of Pune.
At Aesthetics Medispa Dr Awanti Effective plan design according to current status of patient Counseling.
Plans, develops, controls & evaluates food service system.
Effective plan design according to current status of patient.
Counseling to the patient regarding their nutritional requirement.
 Designing effective nutritional plan to meet patient's nutritional need.
Mrs. Avanti Damle is a true professional and a true guide for Clients who always looks at her for guidance in nutrition.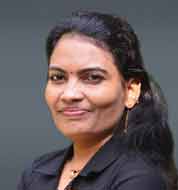 Mrs. Vaishali Nikam
Senior Nurse
PROFILE
Mrs Vaishali Nikam 
has been working in the Nursing profession since 2005. She has been a part of our team since the past 7 years.
She looks after Cosmetic Surgery and Cosmetology. She is very dedicated and caring, and is a perfectionist.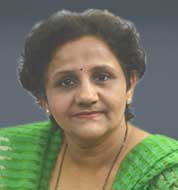 Pratibha Ranade
Head of Human Resource
PROFILE
A founding member of Aesthetics Medispa, patients know her as a tough task-master with a gentle sisterly touch. Female patients are welcome to confide their concerns in her.
Of course, she is the best when it comes to giving you directions over telephone
Jennifer Francis
Client Support Executive
PROFILE
Wondering about the sweet voice you heard over phone? Very likely it was Jenny's !
Fondly known by patients as 'Jenny', she truly believes that beauty can bring overall wellness to life. She is always on her toes to assist patients pre & post treatments.