Cosmetic surgery and wellness treatments
About gummy smile reduction
Smile is a beautiful and most attractive feature anyone can have. However, people with a gummy smile cannot enjoy the beauty associated with their smile and feel very self-conscious about their smile or while talking as showing too much upper gums while smiling and talking can be embarrassing and uncomfortable. 
Dr. Ashish Davalbhakta of Advanced Aesthetics, Pune, Board Certified Plastic and Cosmetic Surgeon provides gummy smile reduction treatment to fix this problem and to help boost the confidence in people who struggle with a gummy smile.
What are the causes for gummy smile?
There are several common causes that can cause a gummy smile. 
In some cases, a gummy smile can be a family trait.

If the upper lip is shorter, then that can also lead to show more of an upper gum while talking and smiling.

In the case of gingival hyperplasia, due to some medications that treat poor oral hygiene, gum tissues can overgrow around the teeth. 

When the growth of your teeth is different and unusual.
 In a condition called dentoalveolar extrusion, the front teeth grow far too rapidly with chances that gums too have grown a lot with them. 

A gummy smile can be caused by the altered passive eruption where the teeth's surface is covered with gums. 

A condition called vertical maxillary excess can also be a cause for a gummy smile. Bones of the upper jaw grow longer than their expected length in this condition which can lead to a gummy smile.
What are the methods used for gummy smile reduction?
There are many surgical and non-surgical options available to treat a gummy smile. In surgical procedures, there are options like Orthognathic surgery, lip repositioning, gum lift and in non-surgical procedures, options are botox, orthodontics (braces), TAD, hyaluronic acid fillers. 
Board Certified Plastic and Cosmetic Surgeon Dr. Ashish Davalbhakt of Advanced Aesthetics, Pune uses a non-surgical procedure called botox as a treatment. As botox treatment is less invasive, cheaper, and reversible, many people prefer it. 
Who is an ideal candidate?
If the candidate is dissatisfied with his/her smile or faces any other aesthetic problems due to visible large gums.

The candidate should have healthy teeth and gum.

The candidate should have realistic goals and expectations. 
If you fall into the above criteria, then you are a good candidate to receive the treatment for a gummy smile.
What to expect at the consultation with Dr. Ashish Davalbhakt?
Consultation is an important stage of the whole procedure. During Consultation, Dr. Ashish Davalbhakt will guide you through the whole procedure and will provide information regarding the process. 
While discussing the procedure, Dr. Davalbhakt will discuss all aspects of it, will understand your needs and expectations, help you to set an achievable goal, will make you aware of any complications that might arise etc. If you have any concerns or doubts, make sure you resolve them during the consultation. 
What to expect before the treatment?
You will need to be prepared to discuss your medical history with the doctor. 

The doctor will examine your smile.

The pictures may be taken for medical records and for comparison purposes. 

Any guidelines related to the treatment and preparation of it will be provided by the doctor.
What happens during the treatment?
Botox is injected into the upper lip to reduce its muscle activities. The injection controls muscle activities, ultimately helping the upper lip to not contract or by helping the upper lip to not rise above the gum line while smiling or talking.

After using botox, muscles are used in the normal range. Therefore helping you to smile without showing too much of gums and producing a more attractive smile.  
What to expect from the treatment?
The botox treatment gives immediate results. You will be able to see the final result of the treatment within a week.

The botox treatment is less intrusive, cost-friendly, painless, and gives a more natural appearance.

Botox treatment is reversible. 

This treatment does not give permanent results. 

The botox treatment can be customized according to the patient's requirements and aesthetic goals. 

Botox injected in the lip area does not last quite long as there is a high amount of activity is involved. 

Generally, the results from the treatment last for 4-6 months. 

After the effect of the injection wears off, botox will need to be re-injected. 

Botox treatment gives more natural-looking results and improves the overall appearance.
If you have any concerns or doubts about gummy smile reduction treatment or any other treatments, then request a consultation with Dr. Ashish Davalbhakt where he will gladly and accurately assist you in the matter.
Start here, by making an appointment with Dr. Ashish
Dr. Ashish Davalbhakta (Chief Aesthetics Plastic Surgeon) is available from Mon- Sat for a virtual video consultation or an in-clinic consultation.
If  you have an emergency you can call the clinic at any one of these phone numbers: 9607938924, 9607938925, 9607938922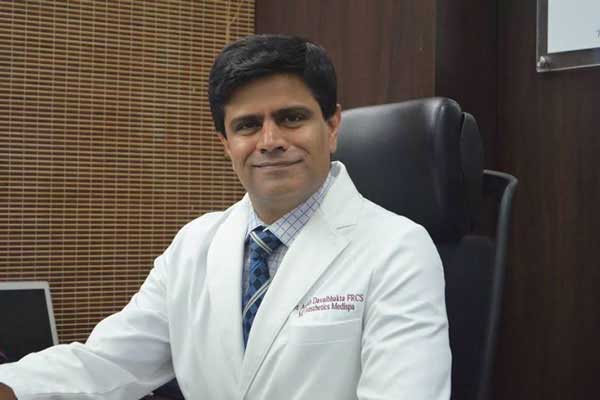 Your consultation includes:
MEET DR. ASHISH DAVALBHAKTA
BOARD CERTIFIED AND INTERNATIONALLY TRAINED PLASTIC SURGEON WITH 25+ YEARS OF EXPERIENCE.
We have transformed the looks of thousands of men and women by providing them with natural looking long-lasting procedure results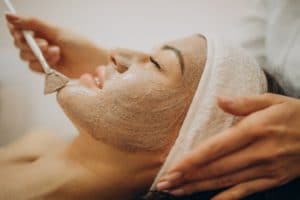 Face
Medicated Facials OVERVIEW Medicated facials or medi-facials are not your regular salon treatments. These medicated facials are highly effective treatments, targeted towards specific concerns, and
Read More »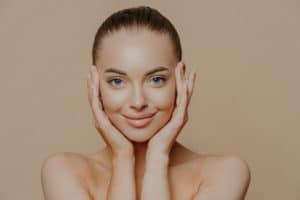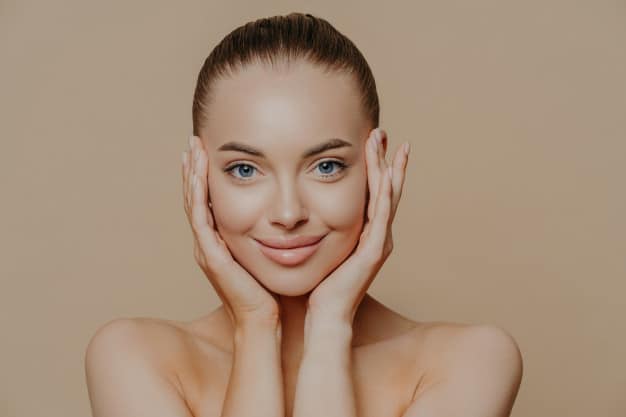 Face
Microblading OVERVIEW Semi-Permanent makeup, also known as Microblading or Micropigmentation, is a revolutionary technique at Aesthetics Medispa that uses tattoo ink to enhance lips and
Read More »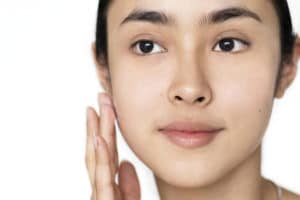 Face
Detanning OVERVIEW Detan skin with variety of treatments at advanced aesthetics and get brighter appearance. Happy Patients 100's of 5 star ratings About Detanning India
Read More »