Facial Rejuvenation
Treatments To Bring Back Your Lost Glow
---
Ranking No. 1 in India for Rhinoplasty, Facelift and other advanced aesthetic procedures
Book Appointment
Breast Surgery
Surgical Treatments That Give The Perfect Sculpted Bosom
---
Ranking No. 1 in India for Rhinoplasty, Facelift and other advanced aesthetic procedures
Book Appointment
Body Contouring
Sculpt Your Body And Witness Stunning Results
---
Ranking No. 1 in India for Rhinoplasty, Facelift and other advanced aesthetic procedures
Book Appointment
Non-Surgical Treatments
Subtle, Non-invasive Treatments With A "Big" Beautiful Impact!
---
Ranking No. 1 in India for Rhinoplasty, Facelift and other advanced aesthetic procedures
Book Appointment
Wellness Treatments
Pamper Yourself With Our Wellness Treatments | Let Your Mind & Body Unwind & Relax
---
We offer holistic lifestyle transformation solutions that are completely customized as per your needs and requirements to improve the quality of life, leading you to a better, healthier lifestyle!
Book Appointment
Laser Hair Removal
Get Rid of Unwanted Body Hair Safely, Painlessly, and Permanently
---
At Aesthetics Medispa, we use modern technology and the latest equipment to help you achieve the best and desired results in a safe and pain-free way!
Book Appointment
INTRODUCING ADVANCED AESTHETICS
At Aesthetics Medispa, our goal always has been to combine internal wellness with aesthetic beauty to help you "look your best, feel great and be happy." This has helped us to research and implement newer and more technologically advanced treatments. We are doing more complex and sophisticated procedures and delivering better results than ever before. As our Aesthetic Advances were being masked by the wellness aspect of Aesthetics Medispa, we felt the need to branch out a section dedicated to it. Each section has an extensive array of services to serve its goal of making you look good and feel good. We are happy to introduce a new brand under the umbrella of our clinic – Advanced Aesthetics!!
Advanced Aesthetics will provide Advanced Cosmetic Surgeries along with Non-Surgical Cosmetology Treatments with cutting edge medical technology in Pune.
You can now avail our signature treatments that are only available at Advanced Aesthetics – Comprehensive Facial Rejuvenation, Precision Rhinoplasty, Keyhole Scarless Gynaecomastia Correction, VASER Hi-definition Liposuction, VASER Hi-definition Lipoabdominoplasty, Mummy Makeover, Micro and Nano Fat Grafting for Full Facial Rejuvenation, Composite Breast augmentation for more natural results using silicone implants and fat grafting, Permanent Buttock Enhancement with Silicone Implants or Fat.
Advanced Aesthetics' Cosmetology services will cater to those patients who have pigmentation issues, hair fall, acne, non-surgical facial rejuvenation using Botulinum Toxin, Hyaluronic fillers, and other states of the art Energy Based devices.
of advanced technology, excellence, and best results!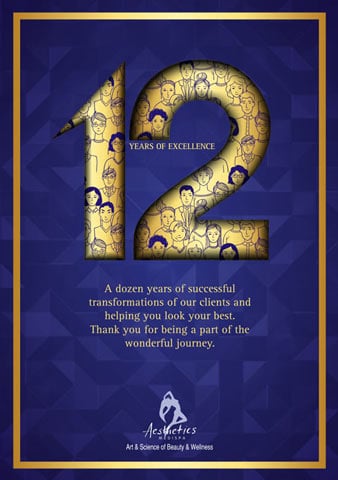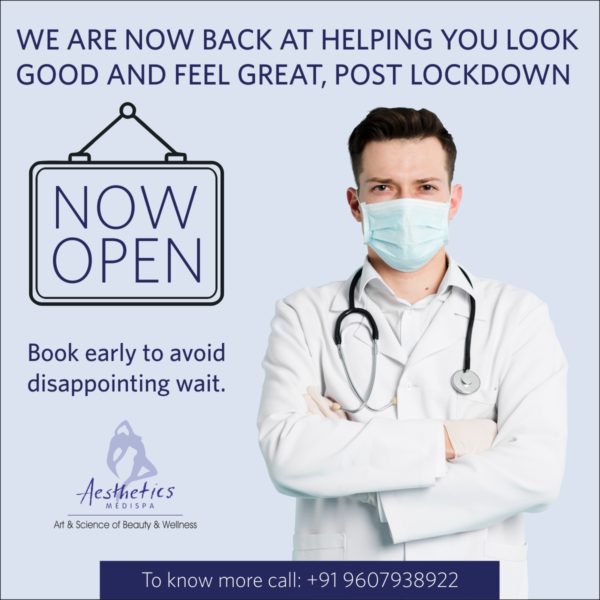 Aesthetics Medispa is happy to let you know that the clinic is open once again!
We are aware of the current COVID-19 pandemic and have taken all the necessary precautions to ensure your safety. Patient health and safety was, is and always will be our utmost priority
The clinic and the staff is equipped with:
#1 Hand Sanitizers
#2 N-95 Masks
#3 Protective Gloves
All of the doctors, nurses, and staff of Aesthetics Medispa will be wearing PPE (Personnel Protective Gear) at all times in the clinic.
The Clinic is open from Monday to Saturday – 10:30 AM to 5 PM by appointment only. Book an appointment with us.
We will also be available for virtual video consultation.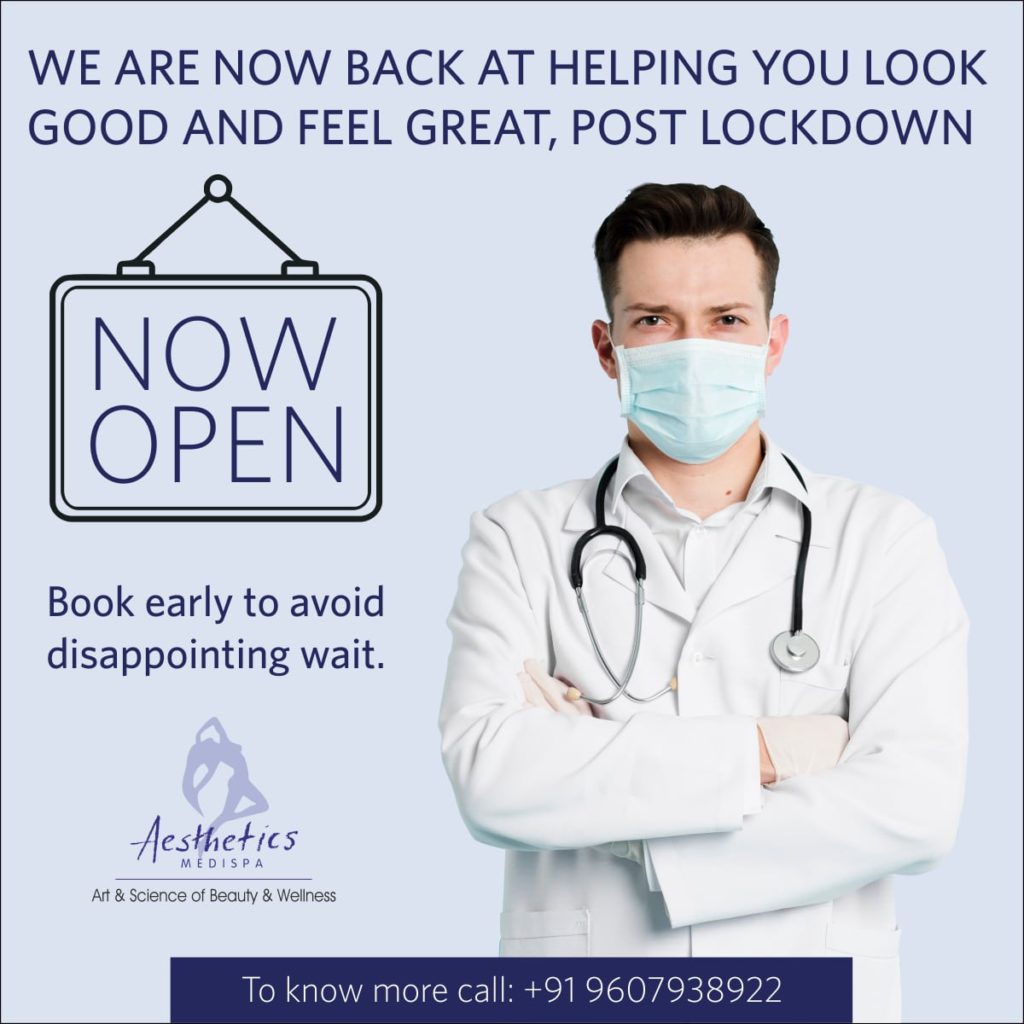 Surgical, Non-surgical, and wellness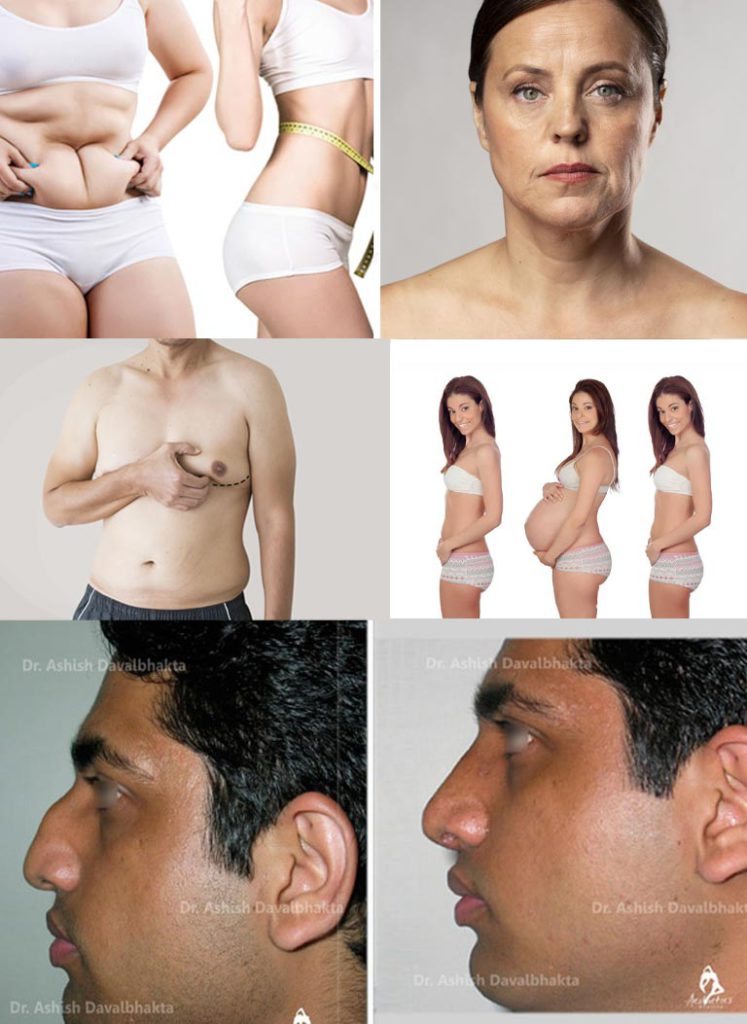 Advanced Aesthetics is internationally recognised Dr Ashish Davalbhakta's state-of-the-art beauty transformation Clinic. The Clinic located in an upscale neighbourhood in Pune offers Cosmetic and Plastic Surgery services that deliver stunning results for patients. The medical equipment that Dr Ashish Davalbhakta has used at Advanced Aesthetics is top-notch medical technology. Combine this medical infrastructure with Dr Ashish's rich experience, in-depth knowledge and passion for beauty transformations and what emerges is first-class patient experience with Advanced Aesthetics! 
Some of the highly sophisticated services at Advanced Aesthetics include the following: 
Advanced Aesthetics is known for performing complex cosmetic surgical procedures in the safest and most effective way under the leadership of Plastic Surgeon Dr Ashish Davalbhakta. Dr Ashish Davalbhakta is always keen on ensuring that the end results look absolutely natural and enhance the patient's beauty and personality.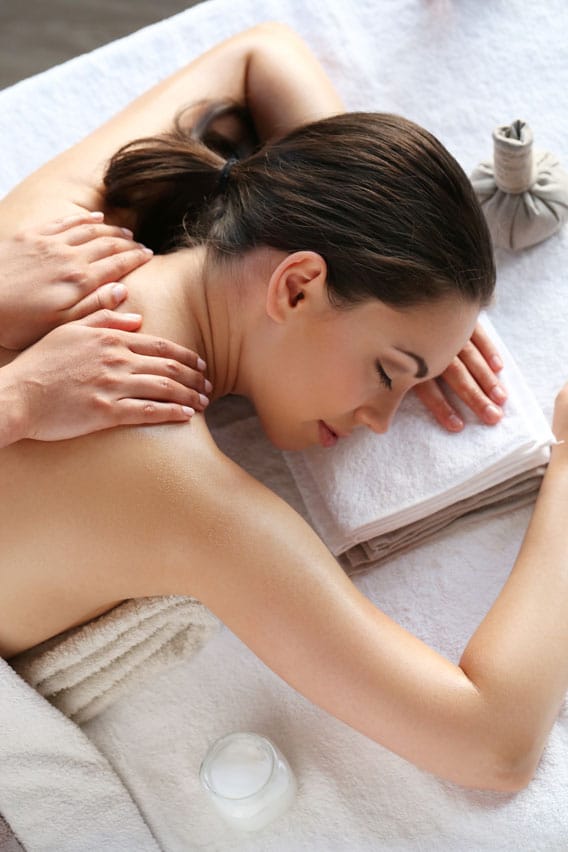 Aesthetics Medispa is built on the vision of offering holistic lifestyle transformation solutions to clients. Aesthetics Medispa's services will include preventive and maintenance treatments such as detox, weight management, skin and body care for all, nutrition counselling, micronutrient optimisation, IV therapy and medicated facials, skin tightening etc.
Aesthetics Medispa will improve the quality of life its clients lead by guiding them towards a healthier lifestyle. The focus of Aesthetics Medispa is to assist clients in finding the right dietary and wellness solutions that "work" perfectly for their body and age. We customise solutions that work wonders for every client!
3D VIRTUAL VIDEO CONSULTATION
Advanced Aesthetics always prioritizes the needs and desires of its patients. Bearing this in mind we opened the doors to Virtual Video Consultation.
Now we have gone a step further and are proud to introduce the technology of the future – today! Our latest addition is "Crisalix" a cutting-edge virtual simulation software that will take patient experience to the next level.
Crisalix is designed to show near-reality results of cosmetic procedures to patients before they get the procedure done. This helps patients in clearly visualizing their post-procedure body well in advance, thus making them more comfortable with their decisions.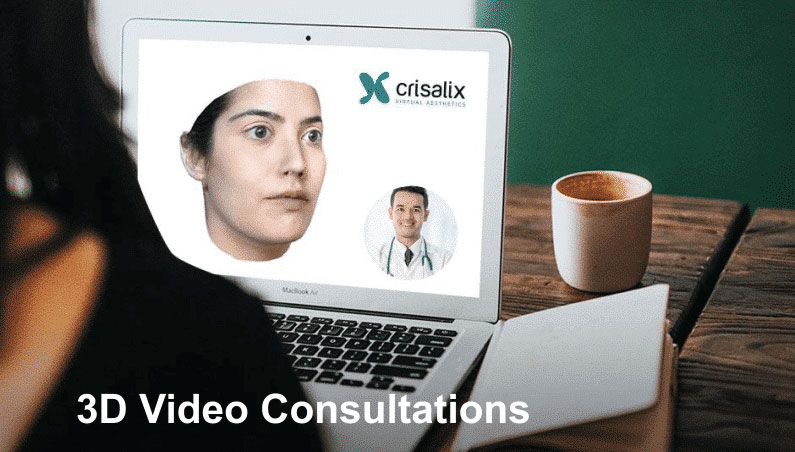 Step 1: Sign in on Crisalix's secure, encrypted platform. Click here to sign in. 
Step 2: The patient will upload their pictures (of themselves) from different angles according to the requirements of the procedure. 
Step 3: Dr. Ashish Davalbhakta takes over from here and makes the projected changes in these photos to give a simulated result of the procedure to the patient.
Step 4: You can then discuss the projected results and details regarding the procedure  through the Virtual Video Consultation with Dr. Ashish Davalbhakta. All you need to do is book an appointment using the online calendar. 
Dr. Ashish Davalbhakta will explain the procedure, the impact, the final result acquired through Crisalix and solve all of your doubts in a one-on-one Virtual Video Consultation.
MEET DR. ASHISH DAVALBHAKTA
I'm Dr. Ashish Davalbhakta, Managing Director, and Chief Aesthetic Plastic Surgeon at Aesthetics Medispa. I trained as a plastic surgeon to the highest level of qualifications and became board-certified in India. Having reached the top of my training in India, I went to the UK for further experience and worked in the National Health Service. I took a number of fellowships in the UK and then gained experience in the US before returning back to India and starting Aesthetics Medispa in 2009.
BOARD CERTIFIED AND INTERNATIONALLY TRAINED PLASTIC SURGEON WITH 25+ YEARS OF EXPERIENCE.
If you are looking for highly qualified and certified cosmetic specialists, we are the right people to consult. Our team is certified in Aesthetic Plastic Surgery, Cosmetology, Cosmetic Dentistry and Beauty therapy.
In our state-of-the-art facilities, we use the most advanced medical equipment and the latest but proven scientific advances to provide superior quality care and treatment at par with similar facilities in the UK or US, with the same level of cleanliness, safety, and comfort.
Advanced Aesthetics and Aesthetics Medispa,  a cosmetic surgery clinic and a medical spa offers a broad range of aesthetic surgical procedures, non-surgical treatments, and spa therapies, for both men and women. Our highly qualified doctors, surgeons, therapists, nurses and friendly staff work together towards just one goal, to help you "look your best, feel great and be happy".
100% commitment in working towards your goal
Some of the features that would make you come to us for treatment are our high standards, extensively trained doctors and staff and accreditations that Dr. Ashish Davabhakta and his colleagues working in the center have. We offer 100% percent confidentiality and hold-up to very high safety standards and features. Your health is our main concern.
We also offer to give you a guarantee of 100% commitment towards working towards your goal. The probability of being satisfied with the treatment that you would have here is probably the highest amongst any center in India. There will be absolute clarity in what to expect and 100% commitment to trying to deliver that. We'd be happy to help you. Thes best way to reach us is to write to us at [email protected], or call us or visit us at our centers.
AWARD WINNING COSMETIC CLINIC
Ranked #1 Cosmetic Clinic in Pune
We are delighted and proud to announce that Aesthetics Medispa consistently chosen as "THE BEST COSMETIC SURGERY CLINIC IN PUNE"  by the TOI Health & Wellness National Survey, for three years in a row. 2017, 2018 and 2019.
A huge thank you to our wonderful team; without them this would not have been possible. And of course, without you all having the confidence and trust in us we would have not been here for 10 years! A big thank you for all your support and loyalty over the years.
We appreciate and respect your love and promise to continue in the same way, to improve our techniques, results, safety standards and satisfaction levels.
WhatClinic Patient Excellence Award
Aesthetics Medispa has been awarded the WhatClinic 2018 Patient Service Award for great customer service. This rating is generated by WhatClinic's Service Score. The clinic is ranked in top 5% of the market. 
Our highly qualified doctors, surgeons, therapists, nurses and friendly staff work together towards just one goal, to help you "look your best, feel great and be happy".
In our state-of-the-art facilities, we use the most advanced medical equipment and the latest but proven scientific advances to provide superior quality care and treatment at par with similar facilities in the UK or US, with the same level of cleanliness, safety, and comfort.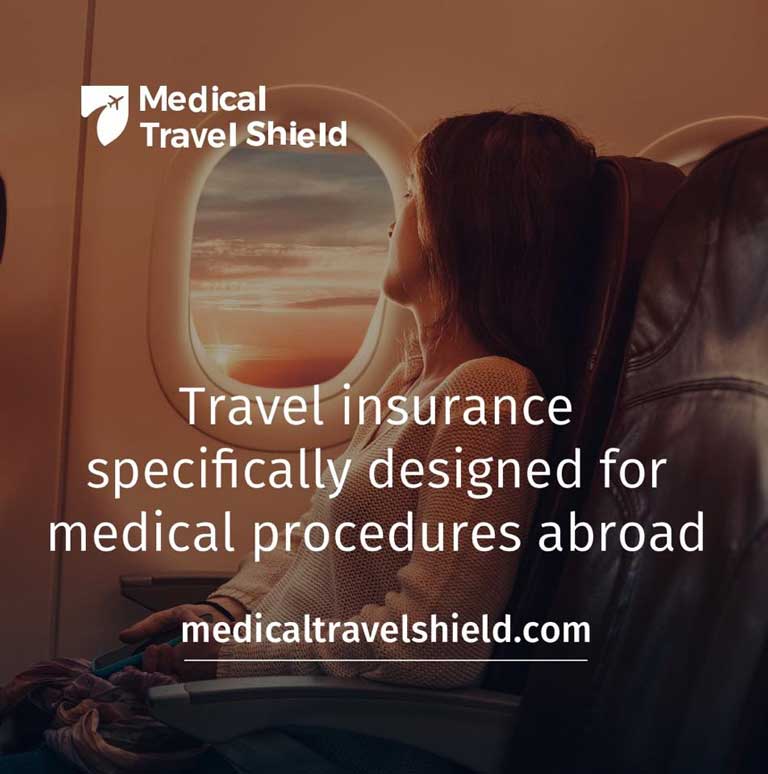 Rhinoplasty and Chin Augmentation
Patient Testimonial Facelift Surgery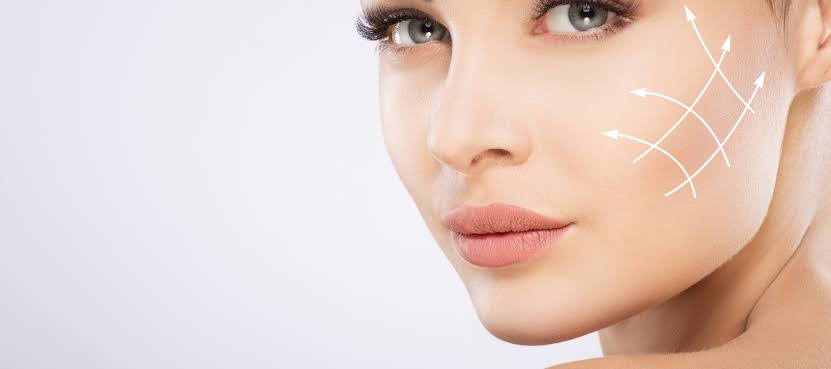 Anti-aging
There are many visible signs of ageing. Simple stuff like greying hair, fine lines and wrinkles make a person look older overnight! For many people,
Read More »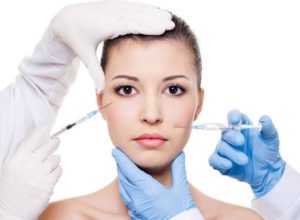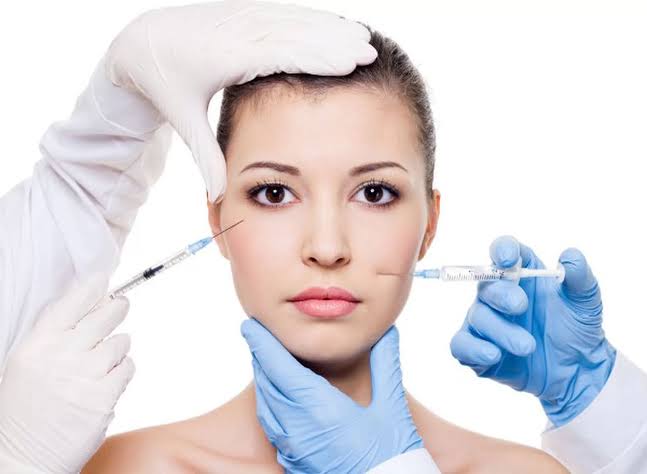 Anti-aging
Ageing is a natural irreversible process. It leads to many physical, mental and psychological changes in human beings. As humans grow older they grow wiser
Read More »
Breasts Surgery
A woman's breasts are a symbol of her femininity, beauty and grace. A woman's self-confidence is dependent on her appearance, including the size and shape
Read More »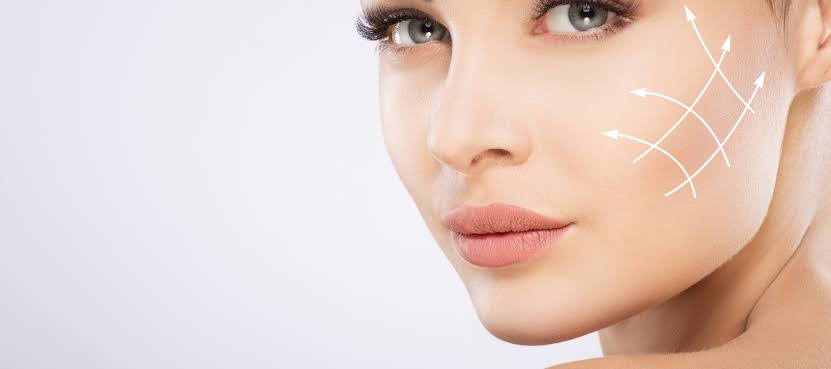 Anti-aging
There are many visible signs of ageing. Simple stuff like greying hair, fine lines and wrinkles make a person look older overnight! For many people,
Read More »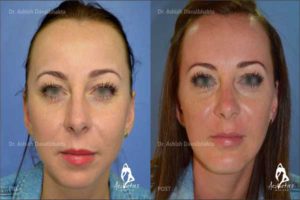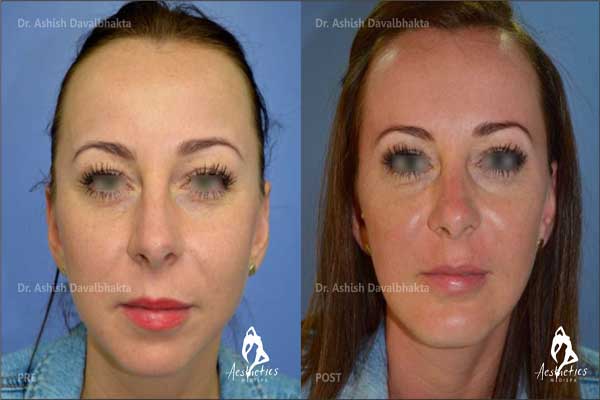 Facelift
Facelift surgery in India has come a long way. Where in the past, most surgeons would only tighten the skin, today; they also tighten the
Read More »


Liposuction
Liposuction surgery is one of the most commonly opted for solutions to remove excessive fat from the body. Liposuction is also known as body contouring
Read More »