Cosmetic surgery and wellness treatments
Introduction To MUHS Approved 'Fellowship in Aesthetics Plastic Surgery' Course.
Advanced Aesthetics and Aesthetics Medispa are Pune's premier Cosmetic Surgery, Cosmetology and Wellness Clinic which fuses the art and science of beauty and wellness to deliver stunning physical transformation to clients in India and abroad.
Advanced Aesthetics caters to Advanced Aesthetic Plastic Surgery and Aesthetics Medispa caters to Wellness.
The broad Plastic Surgery training in India lacks exposure to Aesthetics Plastic Surgery. To fill this Gap in the training Dr Ashish Davalbhakta has started comprehensive Aesthetic Plastic Surgery and Cosmetology training to post MCh Plastic Surgeons.
Maharashtra University of Health Science (MUHS), has recognized this course as 'Fellowship in Aesthetics Plastic Surgery'.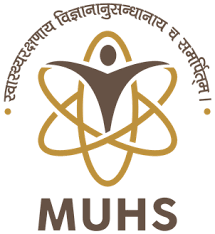 Aesthetics Medispa Private Limited, Pune is the only center approved by Maharashtra University of Health Science (MUHS), Nashik, Maharashtra for the " Fellowship in Aesthetics Plastic Surgery" since 2015 as per the letter no- MUHS/PB/FL/37/2015/AM, Pune/831 dated 10-08-2015. The institute is the only institute in the country which offers university recognized One Year "Fellowship in Aesthetics Plastic Surgery' courses.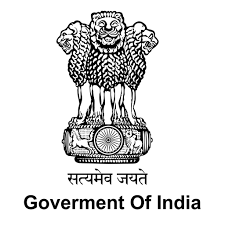 Aesthetics Medispa Private Limited, Pune is also the only Cosmetic surgery center registered under Ethics Committee Registration No. ECR/337/Indt/MH/2020 issued under New Drugs and Clinical Trials Rules, 2019 , Government of India ( Directorate General of Health Services Central Drugs Standard Control Organization) for conducting research based clinical trial or bioavailability or bio-equivalence studies in our center.
DETAILS OF FELLOWSHIP IN AESTHTICS PLASTIC SURGERY COURSE :
1. Name of Certificate/Course:
Fellowship in Aesthetic Plastic Surgery
2. Duration:
12 months, maximum upto 3 years
3. Eligibility Criteria for Admission
MCh(Plastic Surgery), DNB(Plastic Surgery) or equivalent foreign qualification or MS(General Surgery) with 10 years experience in exclusive Plastic Surgery to be decided by scrutiny committee
4. Intake Capacity
1 student per teacher per year
5. Course Curriculum
The goal of Fellowship Course in Aesthetic Plastic Surgery (FAPS) is to produce a competent aesthetic surgeon who:
Recognizes and understands the aesthetic needs of people
Has acquired the competence pertaining to aesthetic surgery that are required to practice in the community
Has acquired skills in effectively communicating with the clients/patients, their family and the community
Is aware of the contemporary advances and developments in the field of aesthetics
At the end of Fellowship in Aesthetic Plastic Surgery (FAPS) the surgeon should be able to:
Recognizes the exact place as well as importance of aesthetic problems and needs in the context of the health priorities of the country
Practice the specialty of aesthetic surgery in keeping with the principles of professional ethics Identify social, economic, biological and emotional determinants of aesthetic surgery.
Know the therapeutic, rehabilitative, preventive and promotional measures to provide holistic care to clients.
Take detailed history, judge client's mental makeup, perform full physical examination and make a clinical diagnosis
Order and interpret relevant investigations (Imaging an laboratory) Perform and interpret important diagnostic procedures
Diagnose conditions based on the analysis of history, physical examination and investigative work up
Prepare a plan of management or alternative plans. In case of multiple aesthetic needs, he prepares a master plan and executes them in stages
Demonstrates communication skills of a high order, in explaining these plans to the clients in a simplest way so it helps them choose one most suitable. Utilizes the same communication skills during consultation, progress narration and community education
Develop skills as a self-directed learner, recognize continuing educational needs; use appropriate learning resources and critically analyze relevant published literature in order to practice evidence based medicine
Manage emergencies efficiently and handle unforeseen situations and complications safely Demonstrate skills in documentation of case details as well as of morbidity and mortality data Advise measures of prevention aesthetics
This course will be based on credit system which will have 3 modules of 64 credits each and 2 modules of 32 credits as mentioned under. These modules will have to be completed in maximum three (3) years. Module wise transfer of Credits will also be possible between institutes for a combined certification of the fellowship by MUHS.
Each module, if done separately will be of 6 months duration
Facial Aesthetic Surgery-Credits 64, Tenure-3 months
Rhinoplasty: Reduction, Augmentation, Open & Close, Septo rhinoplasty.
Genioplasty: Osseous and Implant, Augmentation and Reduction
Malar Implant Augmentation
Cutaneous Resurfacing: Dermabrasion,
Structural Fat Grafting for volume restoration
Blepharoplasty
Thread Lift
Face Lift, Forehead Lift, Neck Lift
Dimple Creation: Cheek, Chin
Natural Beauty Spot Creation
Lip Reduction and Lip Augmentation
2. Hair Loss Management -Credits 32, Tenure-1.5 months
Physiology of hair growth, patho-physiology of hair loss
Genetics of Male Pattern Baldness
Medical treatment of hair loss
Surgical Hair Restoration
3. Breast – Credits 64, Tenure-3 months
Breast Reduction: Inverted 'T', Vertical, Various Pedicles
Mastopexy & Mastopexy Augmentation/ Management of Breast asymmetry
Augmentation Mammoplasty: Types of Breast Implants, Body Logic & Methods to determine the most suitable implant
Complications of Breast Implant: Treatment and Prevention Gynecomastia
4. Body Contouring – Credits 64, Tenure-3 months
Body Sculpting by Liposuction
Abdominoplasty, Mini-abdominoplasty, Rectus Plication
Neo-umbilicus and Umbilicoplasty
Body Lifting Procedures
Buttocks implants / Calf implants
Virginity (Hymen) Restoration Labia Minora Reduction
Labia Majora Augmentation
Vaginal Tightening
5. Aesthetic Lasers and nonsurgical aesthetic procedures- Credits 32, Tenure-1.5 months
Laser Resurfacing, Laser Rejuvenations, Laser Hair Removal
Micro-dermabrasion, Chemical Peels and
Botulinum Toxin Type A
Filler Materials – Chemical Face Lift
Fine Thread Contouring
History, Examination & Records
Should include desires, expectations, psychological background, contributing family history & social background
Examination should be detailed physical examination of the part including its deviation from normal
Clinical Teaching
Duration: Fellowship of One year.
Schedule of Posting
Location: Candidate rotates three months each at four centers. As this will ensure max exposure to personal variations in teaching, technique and type of surgeries. Exposure to different geographic and socio-economic culture and different aesthetic surgical work will be an added benefit.
6. Teaching Scheme
The course will consist of :
Clinical care activities for patients in the operating room, inpatient hospital units and critical care unit
A didactic curriculum presented in lectures
A weekly teaching round with Principle Faculty
Observing, assisting and performing surgeries / laser procedures in Operating
The teaching methodology will include lectures by faculty, case discussions, journal reading, ward/ICU rounds and presentations by candidates. Teaching sessions will be conducted biweekly from 8am -8.30 am. The candidate will attend in Regional and one National Conference in this year related to his area of training. Presentations in conferences and publications will be strongly encouraged
Our Fellow is Mentored and Guided by the eminent and experienced faculty with more than 20 years of experience in the field of Cosmetic Surgery as below-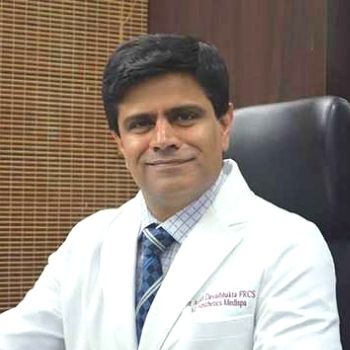 Dr Ashish Davalbhakta (MBBS, MS, MCH (Plastic Surgery), FRCS (Glasgow)), is the Managing Director and Chief Plastic Surgeon of Aesthetics Medispa Private Limited, Pune. Dr Davalbhakta became a board-certified Plastic Surgeon in India.
After his stint in India, he went on to work with UK's National Health Service. After a number of fellowships in the UK, Dr Ashish Davalbhakta also travelled to the USA and worked with American surgeons to gain more experience.
The numerous Fellowships include – Hand and Microsurgery, Breast Aesthetic at world-renowned plastic surgery unit at Adden brooke's Hospital Cambridge, St. Andrews Centre for Plastic Surgery, Chelmsford, The Royal Preston, and Mt. Vernon among others.
His professional associations with some of the best Plastic, Cosmetic and Reconstructive surgeons from all over the world inspired Dr Davalbhakta to build a world-class clinic in India.
In his vast experience of more than 27 years, Dr Ashish Davalbhakta has treated more than 5000 patients from India, USA, Canada, UK, Australia, the Middle-East and Africa. Patients vouch for Dr Ashish Davalbhakta's superlative surgical skills, humongous medical knowledge and an unmatched attitude of striving for professional excellence.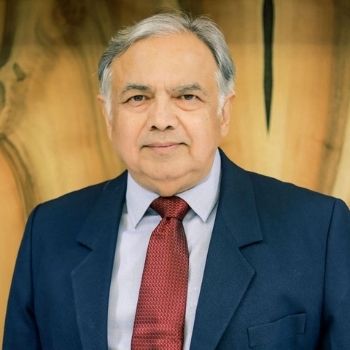 Dr. Shrirang Ganapati Pandit MBBS, MS, M.Ch ( Plastic) is the Senior most Faculty with a rich experience of 39 years in Cosmetic Surgery in Pune. He is a renowned name in the industry and pioneer of aesthetic lasers in India. Dr. Shrirang Pandit has performed numerous surgeries on children with facial clefts, managed patients with burn injuries and also has a large experience with lasers on Asian Indian skin. He is a life member of all the top plastic surgery associations like Association of Plastic Surgeons in India, Association of Surgeons of India, Indian Association of Cosmetic Laser Surgeons, to name a few. He also acts as a key opinion leader for Ultrashape Inc., Lumenis Inc, VASER Sound Surgical Technologies, USA
Dr Vishwanath Somashekhar Jigjinni MBBS, MS, FRCS( Glass), Ch ( Plastic) is one of the most experienced plastic surgeons in Pune with an vast experience of almost 39 years , with his pioneering work in microsurgery helped establish this specialty in Pune. After obtaining his MBBS and MS degrees from BJ Medical College and Sassoon Hospital he trained extensively in some of the top centers of Plastic surgery in UK and USA, securing FRCS degree in the process.
Today, he is an expert in cosmetic surgeries of eye, face, nose, chin, neck, ears, breast, gynecomastia, abdomen, as also liposuctions and hair transplants.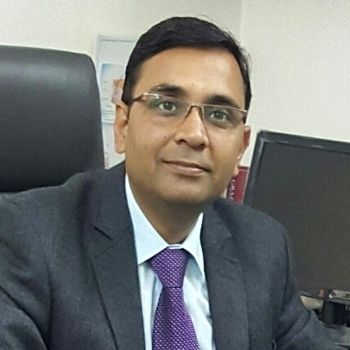 Dr. Hitesh Laad MBBS, MS, (General Surgery) M.Ch. (Plastic Surgery), D.N.B. Dr. Hitesh Laad is an established Aesthetic surgeon in Pune with an clinical experience of 17 years and with the aim of providing high standards and advanced treatment in the area of Cosmetic, Micro-vascular and Maxillofacial Surgery. Has undergone the course for Cosmetic Surgeries, Face Lift and Nonsurgical Aesthetic procedures at Indo-Italian Aesthetic Surgery Workshop at Apollo Hospital, Ahmedabad under the guidance of eminent international faculties. Dr. Laad has been the Head of the Department of Reconstructive, Cosmetic and Plastic Surgery, Aditya Birla Memorial Hospital, Chinchwad Pune.
The Alumni of Fellowship in Aesthetics Plastic Surgery at Aesthetics Medispa Pvt Ltd.Pune :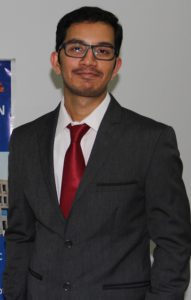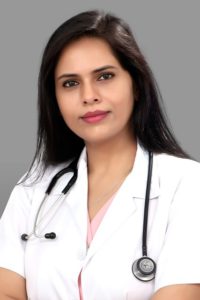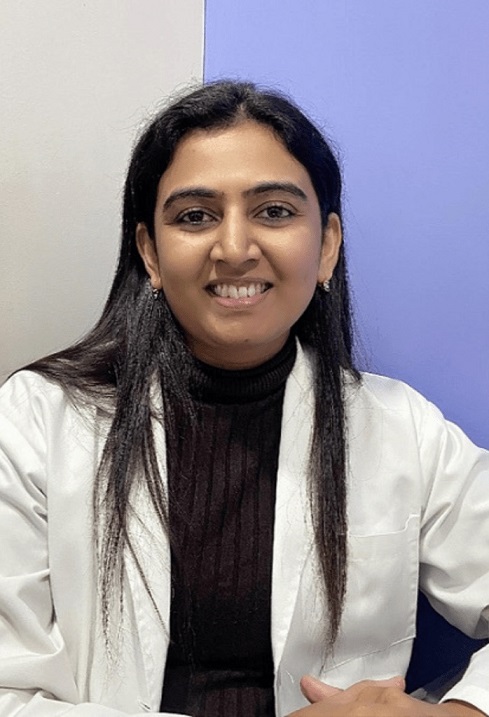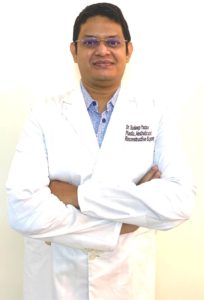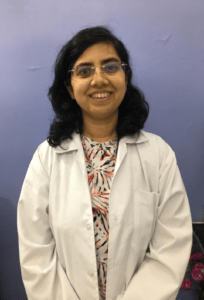 Photographs of various Training Activities including Observership Program :
Fellowship Renewal Audit Photograph
Fellowship final viva-voice examiner , Dr Parag Sahasrabudhe, ( HOD , Plastic Surgery , B J Medical College , Pune ) photograph
Aesthetics Medispa Private Limited, Pune also offers Observership Training at the center for the New and upcoming Doctors who keep interest in Aesthetics Plastic Surgery and want to make their Career in the same.