Advanced Aesthetics | Aesthetics Medispa
Meet Dr. Ashish Davalbhakta
"Hi, I am Dr. Ashish Davalbhakta, I am the Chief Aesthetics Plastic Surgeon and the Managing Director of Advanced Aesthetics. I trained as a Plastic Surgeon with the highest qualification, became board certified in India, did various fellowships in the UK specializing in Cosmetic Surgery and returned back in 2005. I started Advanced Aesthetics in 2009 when I felt that there was a need for a focused and integrated wellness center in Pune. To help you look good and feel better there is a whole spectrum of treatments that we provide for face, breast, and body. In India, with the improvement in science and technology, we feel that by and large there is a huge amount of improvement that we can give to people. Hence, we are able to deliver what we promise."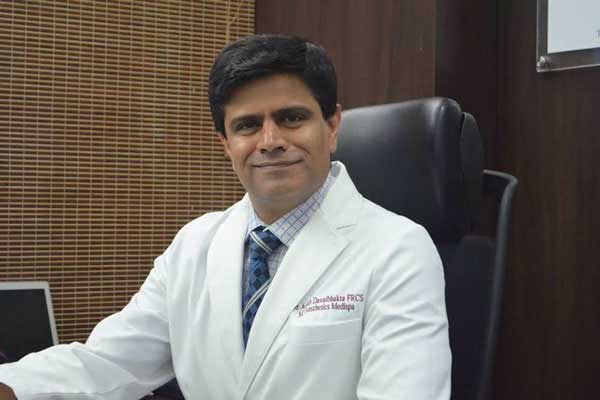 Our journey towards helping you "look your best, feel great and be happy" has helped us research and implement newer and more technologically advanced treatments. As a result, we are doing more complex and sophisticated procedures and delivering better results than ever before.
We strongly believe internal wellness and good looks go hand in hand to make you a better and a fitter person, who should be able to enjoy a better quality of life.
To highlight the advances, we now operate as two branches – Advanced Aesthetics and Aesthetics Medispa, each section having an extensive array of services to serve its goal of making you look good and feel good. 
Advanced Aesthetics 
Advanced Aesthetics will provide Advanced Cosmetic Surgeries along with Non-Surgical Cosmetology Treatments with cutting-edge medical technology in Pune.
Advanced Aesthetics Surgical treatments will include – 
Advanced Aesthetics Cosmetology services will include –
Treatments for Pigmentation Issues, Hair Fall, and Acne.

A Non-Surgical Facial Rejuvenation using Botulinum Toxin, Hyaluronic Fillers, and other state-of-the-art energy based devices.
Aesthetics Medispa:
You can now avail the following amazing treatments at Aesthetics Medispa-
Medicated Facials, Skin Maintenance through Regular Exfoliation, Moisturisation, and Toning, Anti Aging through Spa Services, and Detox.
Wellness Treatments – Weight Loss Program, Revitalization Program, Nutrition Counselling, Mental Wellness, Alternative Medicine Treatments, and many more.
Treatments at Aesthetics Medispa will help you rejuvenate, relax, and restore your natural beauty! Along with taking care of your aesthetics, we also prioritize your physical and mental health and emotional well-being through these treatments.  
Top Cosmetic Surgery Clinic – Ranked #1 in Pune
Advanced Aesthetics continues its efforts in being the best by earning a rank as one of the top cosmetic clinics in Pune. According to a recent report in the Times of India (Pune edition), we were ranked as the best in the City Clinics Ranking for Pune city.
We are proud to have the immensely experienced and highly-trained medical specialists on board. We have a team of highly qualified and certified specialists in Aesthetic Plastic Surgery, Cosmetology, and Beauty therapy. All of them have had very active professional careers in major universities and important hospitals of the country. Advanced Aesthetics' surgeons' and faculty's qualifications are meaningful and verifiable. The clinic's chief aesthetic plastic surgeon, Dr. Ashish Davalbhakta, has eight years experience of working in the NHS hospitals of the UK and maintains the same standards of care and treatment.
We have a quality management system to provide you with optimum cosmetic services.
No matter how minor or major your procedure is, you can be rest assured that your privacy will be closely guarded.
Advanced Aesthetics is affiliated to IAAPS, GMC, APSI
Aesthetics Medispa has won the WhatClinic 2018 Patient Service Award for great customer service. This rating is generated by WhatClinic's Service Score.
Ranked no. 1 Clinic for Excellence in Cosmetic Surgery and Cosmetology by Times of India for 2017.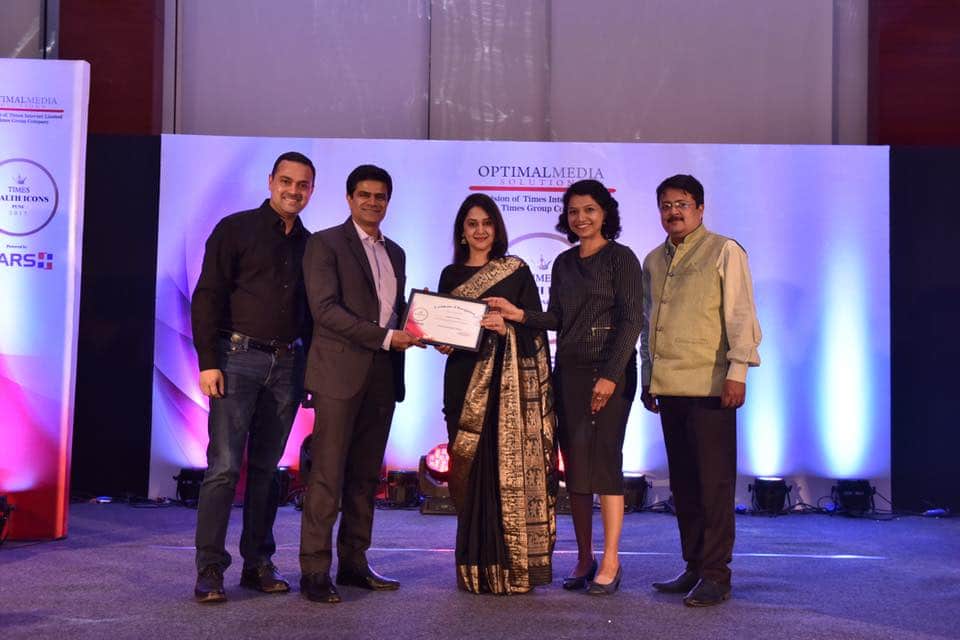 We ensure quality through patient's feedback, corrective and preventive action and management reviews for the provision of resources with the ultimate aim of continual improvement of the system as a whole.
At Advanced Aesthetics, the staff is fully committed to the Quality System. They are given the required training to ensure timely delivery and effectiveness of the services. We strive to ensure customer satisfaction at all levels.
At Advanced Aesthetics, we assure the utmost discretion for our clients. No matter how minor or major your procedure is, you can be rest assured that your privacy will be closely guarded. The staff will not share any of your experiences with anyone unless permitted to.
We are also aware that some patients may choose to share their surgical experience as a referral; many do not and want the security of knowing that all aspects of their care will be kept confidential. Patient photos (the before and after images), if chosen to be released for any form of media, will never have information identifying them.
For us, total patient satisfaction is the only cornerstone. We take every possible step to make sure your privacy is protected.
Dr. Ashish Davalbhakta is a life member of IAAPS and an executive committee member of Indian Association of Aesthetic Plastic Surgery ( IAAPS).

Dr. Ashish Davalbhakta has full registration of General Medical Council (GMC), UK.

Dr. Ashish Davalbhakta is an active life member of Association of Plastic Surgeons of India.

Fellowship of Royal College of Surgeons of Glasgow.
CERTIFICATES OF EXCELLENCE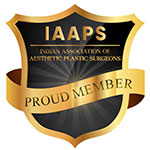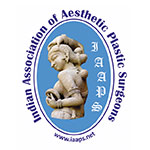 Indian Association of Aesthetic Surgeons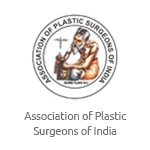 Association of Plastic Surgeons of India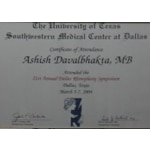 Certificate of Excellence (Southwestern Medical Centre at Dallas)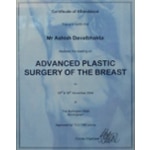 Certificate of Excellence (Advanced Plastic Surgery of the Breast)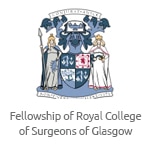 Fellowship of Royal College of Surgeons of Glasgow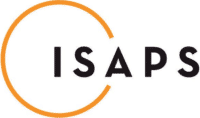 International Society of Aesthetics Plastic Surgeons
Dr. Ashish Davalbhakta – Founder Managing director and Board certified Aesthetic Plastic Surgeon at Advanced Aesthetics.
He specialized in Cosmetic Surgery after extensive training in Reconstructive and Aesthetic Plastic Surgery in India, UK, and USA. He pursued specialist training in the world-renowned Plastic Surgery units at Chelmsford and Cambridge, UK. He has worked as a consultant in the South Manchester University NHS Trusts Hospitals and in various other capacities in the National Health Service of UK for eight years. He has been awarded the membership of various international organizations of repute, including the International Society for Aesthetic Plastic Surgery and Association of Plastic Surgeons of India. Currently, he has been elected as the National Secretary of Indian Association of Aesthetic Plastic Surgeons of India.
This international exposure enables Dr. Ashish Davalbhakta to run Advanced Aesthetics at the same exacting standards of safety, cleanliness, hygiene, and patient outcomes as experienced in the UK and USA. Another unique feature of Advanced Aesthetics is that it is an exclusive center, which deals with Cosmetic Surgery, Cosmetology, and wellness under one roof. This ensures that you get the right treatment for your problem every each and every time. There is an exclusive focus on Aesthetics, hence we are able to deliver superior aesthetic results with scientifically proven and approved treatments.
For any more queries or further information, you can email us on: [email protected] or [email protected]
DR. Ashish Davalbhakta | MBBS, MS, MCH (Plastic Surgery), FRCS (GLASGOW)
BOARD CERTIFIED AND INTERNATIONALLY TRAINED PLASTIC SURGEON WITH 20+ YEARS OF EXPERIENCE.
Majority of his Cosmetic Surgery training is from the UK and USA.

Treated 5000+ Patients from all over India and from USA, Canada, UK, Australia, Middle East, Africa and other countries.

Fellowships in Hand and Microsurgery, Breast aesthetic at world renowned plastic surgery unit at Addenbrooke's Hospital Cambridge, St. Andrews Centre for Plastic Surgery, Chelmsford, The royal Preston, Mt Vernon among others.
Start here, by making an appointment with Dr. Ashish
Dr. Ashish Davalbhakta (Chief Aesthetics Plastic Surgeon) is available from Mon- Sat for a virtual video consultation or an in-clinic consultation.
If  you have an emergency you can call the clinic at any one of these phone numbers: 9607938924, 9607938925, 9607938922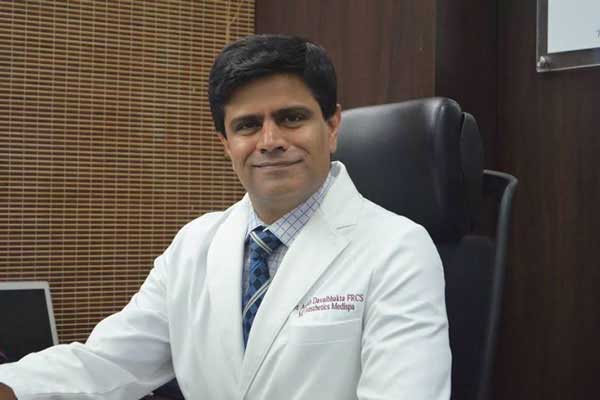 Your consultation includes:
MEET DR. ASHISH DAVALBHAKTA
BOARD CERTIFIED AND INTERNATIONALLY TRAINED PLASTIC SURGEON WITH 25+ YEARS OF EXPERIENCE.