Facelift
" It is now nearly 6 weeks since my operation and laser treatment and i can honestly say that i am absolutely delighted with the results – I look good 10 if not more years younger – no jowls, loose neck or lines above my top lip. I have never for a moment regretted having done the operation and for trusting Dr. Ashish's expert guidance and advice."
Facelift
"Hi Dr. Ashish,
I have attached a picture after 4 months of surgery, to show you the masterpiece you have accomplished. Everyday she gets more striking. I was carded at the local supermarket when I bought a bottle of wine as anyone who looks under 40 must show proof of age. I personally think this has to be one of the greatest master pieces you have done

- Jill
Face Rejuvenation


Desire to look young and beautiful led me to Dr.Ashish, a cosmetic surgeon at Aesthetic Medspa. I have past history of Bypass surgery and stenting. I am on medication for blood pressure and blood thinning. My concern was age related sagging of neck skin, wrinkles, loose skin and thinning of skin on face and fore-head, drooping eye brows and upper eye lids, bags below lower eye lids. It was challenge for me to take a decision but with able guidance and assurances from doctor Ashish and precautions taken like checks done by cardiologist and general physician I was able to say Go Ahead to Doctor. He performed various procedures under comprehensive complete face lift programme from neck to fore head. Procedures like Neck lift to correct sagging skin, Face lift to correct loose skin and wrinkles, fat filling to correct thin skin and provide volume, eyes brow lift and fillers under eye brows, corrections to upper eye lids and lower eye lids, removal of bags under lower eye lids, fat filling under fore-head. I can say everything went very well and I have now almost completely recovered after 4 months. I am very happy and satisfied with the results. Doctor Ashish was very helpful and convincing during the entire process…which does not stop only at the surgery completion. Post-surgery follow up and care by the entire team was beyond expectations as well. I will recommend Dr. Ashish to anyone looking for best cosmetic surgery.
Brow Lift


"I started noticing wrinkles on my forehead a few months ago. Being only in my 30s I did not expect to get wrinkles on my face at such a young age. I wanted to get a satisfactory treatment for this. My sister told me about the wonderful work Aesthetics Medispa had done for her and I got in touch with the cosmetic specialist there. Once I was satisfied about everything I decided to undergo the brow lift surgery. After just a month I have a completely younger look. It's like the brow lift removed 10 years from my life along with the wrinkles. I am thankful to Aesthetics Medispa and the brilliant work done by the cosmetic specialists there"
Eyelid Surgery (Blepharoplasty)


"I could see my fast lifestyle had finally taken its toll on me. Even though I was only in my early 40s and slim I could see the intense signs of aging that made me look ten years older. Most noticeable were the bags under the eyes. I came across Aesthetics Medispa while searching for a good treatment online. Since undergoing the blepharoplasty procedure around 2 months back I have received compliments from everybody on how young I look now. I appreciate the excellent eyelid surgery done by the expert cosmetic specialists at Aesthetics Medispa."
Hair Transplant


"Hi,I am Shaikh Majid from Chopda Dist.Jalgaon Age 26 . I came ur hospital on Feb 2012 for hair problem .That time i was suffering from hair falling , baldness , that time i looked like aged person but now after ur treatment i become younger one . Now there is no hair falling problem no baldness. I was very worried about my marriage problem bcoz of baldness but now i have settle marriage." I can't express my joy .thank u very much for your cooperation and treatment
Hair Transplant
"I had always been quite proud of my good looks since I was a kid. Even in high school and college I was rated as one of the better looking boys. However, I entered by twenties and soon felt I was losing abnormal amount of hair. I knew my hereditary premature baldness was starting to show. I did not want to end up losing all my hair before I even turned 30. I started searching for the most effective treatment and came across Aesthetics Medispa online. I consulted with the doctors and decided to undergo the FUT hair transplant procedure. It has been around 6 months and I can already see my bald spots being covered by natural hair. Thanks to Aesthetics Medispa for the best hair transplant treatment."
Lip Augmentation


"I always felt like my lips are too thin for my curvy shape. The thin lips were the only thing I had ever wanted to change. It all came true for me when I came across Aesthetics Medispa while searching online. I had already read all about the lip augmentation process and wanted an expert and successful cosmetic surgeon to do the job. I knew I had made the right decision almost within a month of getting a lip augmentation cosmetic surgery at Aesthetics Medispa when I saw my new attractive full lips. Thanks to Aesthetics Medispa for the amazing lip segmentation procedure."
Nose Surgery (Rhinoplasty)


"Hi my name is Deepak. I am 27 year old. My nose was bent in 1 direction. I always used to think about it that how can I have my nose straight and sharp. People like me finds it difficult to share their feeling with some one specially to whom they do not know. But Doctor Ashish is very friendly and make you comfortable during consultation. And then you can express yourself,your wish. Now my nose is in perfect shape and I am very happy with it"

- Deepak
Nose Surgery (Rhinoplasty)
"Dear Doctor Ashish
I would like to express my sincere thanks to you and to all the aestheticsmedispa for the special care you have provided me. I came to India looking to narrow my widen nose and also remove implanted fat from my forehead. The results of both surgeries are ineffable and have exceeded my expectations. I couldn't live my life before because I felt insecured, now I feel am a new human, completely a new one, and am gearing up to put on a new start to my life, and the credit goes to Dr.Ashish and his staff who didn't spare any time to help me and were always at my disposal whenever I need them. After couple of months I will go back to India and am eager to have a new experience with the aestheticsmedispa."
Nose Surgery (Rhinoplasty)
"Dr. Ashish Davalbhakta Thank you so much for the kind words. I have never met a successful doctor who's so grounded. I have been looked after so well under your supervision. Very few people impress me with their unique qualities, and you are one of them. I was not just a patient for you but I felt that you and your staff looked after me like a baby. I have never seen you losing your calm with me when I was a mess despite you being exhausted. You mended your rules for me at times and I'm really sorry for putting you through so much inconvenience. You listened to me so patiently and always with a smile. Your vibes are so positive and everytime I met you, I felt so warm, safe. Not even a single time I had even 0.00000001 doubt in my mind that something can ever go wrong with me when you are performing a surgery on me. I have that blind trust in you. Such a wonderful human being you are. So kind, and grounded despite being top of your profession. Each one at the clinic has a significant role during my stay in Pune pre and post surgery. Madhuri ma'am not only took care of my physical health but my mental health as well post my surgery when I was under medications and alone during my Pune stay. And we share the same birth no. 26. Dr. Sudeep never ignored my call and made sure of my well being pre and post operation. The Sister ( Sorry don't remember her name) at the clinic looked after my sutures and nose wound so well that it healed so quickly without leaving any spot behind. Accountant ma'am (Sorry I don't remember her name) was so motherly to me that she used to make sure of me not taking my recovery period for granted after surgery and would scold me if she sees me doing anything which would prolong my recovery period. Every time I would book Ola cab, she was the incharge of guiding the route to the driver correctly in marathi and scolding them at times when they would play mischievous by cancelling my ride unnecessarily. What an authoritative personality. !! I may not know everyone's name at the clinic but each one of you were so kind and warm to me. I felt like I was the baby in the hands of Aesthetics Medispa..!! My god on earth Dr.Ashish Davalbhakta. "

shrieyaa_s
Rhinoplasty Video Testimonials
Nose Surgery (Rhinoplasty)
My situation was worse, since I don't belong to a normal family. But my friends and internet came to my help! I went through a number of web sites initially, looking for the secure and simplest solution for healing my pinched nose. I did approach a few doctors, one of whom hurriedly told me about inserting a foreign object in my nose to make the pinch go away and look straighter. Neither the solution nor the doctor was fully assuring me of the cure. I was taking this decision and executing it all alone. I had to have full faith in the doctor under whose hands I was going to operated.

Fortunately, I found the listing of https://www.aestheticsindia.org on the internet and took an appointment to visit Dr Ashish Davalbhakta soon.

On my first visit, Dr Ashish listened to my problem intently and was not of hurried nature. This put me to ease with him. He explained me in great detail the anatomy of a nose, what structure of my nose has been damaged, and how he would restore it. I couldn't help being amazed by his sincerity, dedication and simplicity. Also he explained at length the steps involved in operation, duration for healing and follow up procedure and care there on.

He laid out the total cost incurred for the entire operation, hospital stay and medicines. This was an important factor for my decision, since apart from executing it alone and anonymously, I was funding it entirely too. But many thanks to Dr. Ashish; he helped me understand its feasibility by being simple and straightforward. This was just my first meeting with him, but there I was, totally moved by him and firm now to undergo a life change by him.

I took some time in deciding the date of operation, since I was working back then and I needed a month's leave for recuperation. I was not sure whether and when I would be granted such a big leave. But fortunately, my leave got approved! I want to say sorry to Dr. Ashish for giving a short notice about my decision and suggesting an immediate date of operation on my very second visit. But inspite of that, he agreed and managed to book the operation theatre and a bed in Ruby Hospital for me in the next two days.

Dr Ashish I remember, after a year, on that day of operation, I was full of guilt and fear for not giving you complete information. I am sorry for not giving you enough time to even take my x-rays and examine it. You would have had every right then to deny me or to not take the responsibility of the outcome of operation. But instead you saved me with your talent, skill and confidence. I am full of gratitude towards YOU.

The day of operation arrived. After paying up a deposit amount in Ruby hospital I was ready for the surgery in the afternoon. I remember, when I was taken to the Operation theatre, I was asked by the other staff members whether I had somebody with me, to which I responded – no. Hearing this, Dr Ashish told me not to worry as he will be with me. I closed my eyes, having faith in him and don't remember anything else till I woke up!

But when I did wake up later that evening, I knew it was for the better. Dr Ashish met me the same night and explained me that it was a rather difficult procedure than expected since my nose was too much damaged. But he fixed it the best he could, which I knew seeing him, he did. That night I was bleeding through my nose frequently and was having urination often. But my friends and nurses of Ruby hospital attended to my problem all night. The staff at Ruby hospital was very attentive and caring.

After 2 days of stay at the hospital, I was ready to leave knowing that when the bandage comes off my nose after a month, I would feel and look good. I was explained by Dr Ashish how I was to take care of myself in the following days and my friends helped me make sure I did take my care. A few weeks later, I visited Dr. Ashish for removing the stitch and bandage. I looked in the mirror to what was my nose – it had better shape than before. Also, I could breathe better as the pinch had gone. As time went by the overall swelling subsided and it took almost 3-4 months for the swelling on my nose tip to subside fully.

It has been a year now, and my nose is much straighter and gives me a good and confident look. Dr Ashish, at a time when all hopes for me were gone, you were a shining star for me. I had placed my full faith in him and today I am happy to say that he has not let me down.

Your good work has not only healed me, but given me hope that good exists, even though how rare it might be. I believe now, even though in my life I might be walking all alone, taking the risks and chances I have the capacity to take, facing many ups and downs, but human beings like you will remind me always of what humanity means. "

I thank you doctor, with all my heart.
Nose Surgery (Rhinoplasty)
"I would like to thank you for your executing your surgical expertise very well. I am happy with the results and you have a wonderful team that made me feel very comfortable. I will definetly recomend you to people i interact with."
Many thanks
Nose Surgery (Rhinoplasty)
"Four years ago, I recall the time when I met you as a hopeless person, the person who everybody would avert looking at him because of his appearance, four years later this man has become very successful, happy, and above all has a great appearance too. All the credits go to you and to your staff from the receptionist to the stewards. Without your clinic I will never reach this point in my life. You will be in my debit in my whole life. I would like you to post this letter in your clinic so everybody can be hopeful when they walk in."
Warm Regards and Best Wishers
Nose Surgery (Rhinoplasty)
"Dear Dr. Davalbhakta,
Warm greetings!
Thank you so much for the help in turning me into a new ME! I had many issues with my nose. I needed hump removal, C-Shaped septum needs to be straightened, tip refinement, and my nose needed to be lifted. These entire have been taken care with a very fine precision and professionalism. The consultation pre and post surgery, listening to the patient problems and requirements and then suggesting the correct procedure and possibilities, all were a very good experience overall. Whenever I visited your clinic post surgery for the general checkup, I always felt good about the time we have to discuss the progress of my recovery. I never felt any sort of hurry in completing the appointment which I have experienced with some other doctors. The friendliness and fare suggestions were always appreciable. It is always really great to hear compliments from friends and family like saying how I became so handsome in just a short period of time! And I will never hesitate to give all this credit to your knowledge, treatment and consultancy. I will definitely refer you to others if someone needs such sort of treatment."
Again, thank you so much.
Cheers,
Nose Surgery (Rhinoplasty)
""Dear Doctor Ashish,
I would like to express my sincere thanks to you and to all the aestheticsmedispa for the special care you have provided me. I came to India looking to narrow my widen nose and also remove implanted fat from my forehead. The results of both surgeries are ineffable and have exceeded my expectations. I couldn't live my life before because I felt insecured, now I feel am a new human, completely a new one, and am gearing up to put on a new start to my life, and the credit goes to Dr.Ashish and his staff who didn't spare any time to help me and were always at my disposal whenever I need them. After couple of months I will go back to India and am eager to have a new experience with the aestheticsmedispa."
My best wishes to you doctor and to your staff.
Ear Correction


"After having lost a large portion of my left ear in a sports incident a couple of months ago I was pretty sad to lose my good looks. However, my partner soon found the amazing job done by Aesthetics Medispa in cosmetic surgery. After a lengthy consultation, I finally decided to undergo an ear plastic surgery. It has been just a month since I have had my ear plastic surgery, and I can't tell the difference between the prosthetic and my real ear. I want to thank Aesthetics Medispa for a job well done.
Fat Derived Stem Cell Grafting


"After having undergone a drastic loss in weight a couple of months ago, I was very happy that I was within my healthy weight limit again. However, the only thing I felt uncomfortable with was that my cheeks had become too thin. I was still shapely and wanted my cheeks to be full and attractive. I consulted the doctors at Aesthetics Medispa who told me about the best alternative for cheek augmentation. So, rather than go with something artificial like Botox, I decided to go for the natural fat grafting technique. The expert cosmetic surgeons at Aesthetics Medispa did a perfect job and I now look as perfect as I could imagine now. All thanks to the innovative fat grafting method used by Aesthetics Medispa"
Dimple Creation


I always liked my sister's smile because she has these two cute dimples on both cheeks which make her look simply beautiful. I soon found out that I could also get dimples with a simple cosmetic procedure. I chose Aesthetics Medispa for its experience and affordability. After having undergone the facial dimple creation procedure I can't help staring at the mirror and smiling all the time just to get a look at my new dimples. All thanks to Aesthetics Medispa for the wonderful surgery.
Fillers


"Thank you so much for the fabulous, artistic and totally perfect way you have filled my lips. I am so glad i followed your advice on what would look best on me. I totally love the shape and the way the top lip curves and nestles gently on the lower lip. The amount of roundness is also perfect and now my smile looks soft, happy and symmetrical."
Microfat grafting for facial recontouring
Dr. Ashish Davalbhakta is the Number 1 Facelift Surgeon in India
Breast Augmentation


"I am 29 years of age and had always been very conscious about size of my breasts. Surgery had always been at the back of my mind but I had too many doubts and concerns about actually going through with it as it seemed too drastic a decision to take. So I tried everything from breast enhancing creams to ayurvedic oil massage however of no use. After spending 2 years contemplating on breast augmentation I looked at many websites before I came across aestheticsmedispa.in and that's where I read about Dr. Ashish Davalbhakta. I was extremely impressed with his cosmetic surgical experience and I decided to meet up with him. My first consultation with him was in Ruby Hall Clinic. I was still very apprehensive about going for a surgery however I was further impresses by Dr. Ashish's professionalism; his knowledge, patience (I must have asked him same question n no. of times) and the passion with which he answered all my queries. In fact this enthused me to make up my mind and I immediately set a date and schedule for the surgery on my very first meeting with him. I was extremely sure that I couldn't have asked for a better doctor to perform the surgery. The entire experience at the Ruby Hall Clinic was very impressive. The staff has always been courteous and helpful. I came to hospital alone and the entire staff made sure that they take a very good care of me. They infact went above and beyond what I expected, making sure I was given the absolute best treatment possible. Its been six weeks now and I am thrilled with the results. My breasts look and feel completely natural even the scar is extremely negligible. The healing process has been amazingly easy for me perhaps it's because I was in such good hands. This surgery has made a huge difference in my life.. it has given me more self confidence and I am looking and feeling great.. For me choosing a surgeon was major decision and I am glad that I chose Dr Ashish. I sincerely appreciate his excellent expertise, his encouraging words before the surgery, all the post operation care and guidance and also being approachable at all times. I would definitely like to recommend him to anyone who wishes to go for a cosmetic surgery. Thanks a lot Dr. Ashish and trust me the entire experience was very reassuring and far more than expected!! Thank you for brightening my life!
Good Wishes & Warm Regards
Breast Augmentation Video Testimonials
Breast Reduction


"I always felt my breasts were too large for my petite body. I decided to do something about them once I turned 21 because that is when I also started to get back pain from it. I was concerned about breast cancer however the scans showed everything normal. Even then, I decided to get a cosmetic surgery to get a breast reduction procedure done. I selected Aesthetics Medispa after my sister advised me. I underwent the breast reduction surgery last month and feel renewed. Thank you Aesthetics Medispa for the most comfortable and successful breast reduction surgery.".
Breast Lift


"It was in the second month after my pregnancy that I noticed my breasts were abnormally saggy for someone my age. Even though I was otherwise trim my breasts seemed too droopy. I chose to undergo the breast lift surgery at Aesthetics Medispa as it came highly recommended by a few friends. After undergoing the breast lift surgery at Aesthetics Medispa it has been just a month and I can see my perky breasts already. All thanks to Aesthetics Medispa for the wonderful cosmetic surgery."
Asymmetry Correction


"The first time I noticed an abnormality in my breasts was last year. Although I simply gave it up as imagination it still kept nagging me until I finally consulted my doctor and she told me my breasts were asymmetrical. I learnt about the vast experience that Aesthetics Medispa had in cosmetic surgery and decided to undergo the breast surgery to correct asymmetrical sizes of my breasts. The surgery went so well that I feel completely fine just within three weeks from the surgery. I wish to thank Aesthetics Medispa for giving me my confidence back."
Male Breast Surgery (Gynaecomastia Correction)


"I was always chubby ever since I was little. However, as I grew up around my brothers I wanted to have fit and healthy bodies just like them and I started to work out at the gym in high school. Although I lost a great amount of weight I still could not get a firm chest as my chest seemed to be male breasts. I started to search for solutions and learnt about Gynecomastia from Aesthetics Medispa online. I underwent male breast correction surgery around a couple of months ago and can see the excellent results. Now I am proud to show off my chiseled body any chance I get. Thanks to Aesthetics Medispa for helping me out when I really needed it."
Patient overcomes gynecomastia with help of Advanced Aesthetics
The patient suffered for years due to grade 2 gynecomastia, which made it difficult for him to remove his shirt at the gym. He would squeeze himself into vests whenever he wore them. But he was determined to not suffer for the rest of his life and decided to research gynecomastia on YouTube, which led him to Advanced Aesthetics and Dr. Ashish Davalbhakta. After further research on Google, he booked a consultation at Advanced Aesthetics where Dr. Ashish explained every detail of gynecomastia surgery in detail, which gave the patient assurance. The surgery and recovery went well. Now he can confidently remove his shirt at the gym and swim. He now encourages others to not suffer due to gynecomastia for the rest of their lives but to seek treatment at Advanced Aesthetics. The patient gives Advanced Aesthetics and Dr. Ashish Davalbhakta a rating of 9.5 out of 10, due to the great satisfaction he has experienced with his flat chest.
Liposuction


"Thank you so much for making my surgery experience so pleasant. Thank you for the beautiful job you did on me.You are a miracle worker!!I don't mind looking in the mirror now and I feel so good inside. You truly are knowledgeable,professional,kind and a talented surgeon and I don't just recommend you to anyone, I tell them you are the only surgeon they should ever consider. Your clinic staff was so warm and friendly and they too made the entire experience a pleasant one.I'm very pleased to have found you as my doctor and placed my confidence in you.It's been a positive experience and I'm very happy with the result of the surgery."
My Heartfelt thanks
Liposuction
"It is a pleasure to share my testimonial here. I express my sincere thanks to Dr Ashish Davalbhakta for reshaping me. I approached him for liposuction of the abdomen and thighs and I must say the results were par excellence. Dr Ashish is very intelligent, skilled and experienced reconstructive and cosmetic surgeon which he portrays in the way he communicates with his patients. His expertise in his domain is simply apparent in the result of the surgery. I would also like to appreciate and thank him for the promptness in replying to any query via mails/ sms/calls. His friendly nature gives one an ease to call him at any hour of the day. I highly recommend him to all those looking forward to seek any cosmetic surgery. The competency of Dr Ashish and his team is awe inspiring."
Liposuction of Forehead Lump
Dr. Ashish Davalbhakta is the Number 1 Facelift Surgeon in India
VASER


"I had lost almost 100 pounds in the last 8-9 months thanks to rigorous exercising and keeping on a healthy diet. Being in my early 20s and quite obese had started to get me depresses. I decided to take matters into my hands and here I am at a healthy 150 pounds. However, my dream was to have a well-sculpted body. That is when I heard about the advanced VASER treatment. I consulted with Aesthetics Medispa where the cosmetic specialists explained every aspect of the procedure and the results. I had undergone the VASER surgery almost a month back and I am truly astonished to see my new and fit body. Thanks Aesthetics Medispa for an amazing job."
Lipoabdominoplasty


"I would like to express my sincere appreciation to Dr. Ashish Davalbaktha for treating me at his best. I had approached him to get rid of my weight which was difficult through diet and exercise. He worked out a better option for me. Dr. Ashish is a good, kind, dedicated sincere doctor. He likes to treat his patients with lot of enthusiam. There are many qualities I found in doctor out of which I wish to highlight a fine aspect that ashtonished me to a great extent is that he gives very prompt reply to all the queries sent. The two elements art and science fascinated me, for the component of art is a must for science. He is not only a plastic surgeon but also a good general physician too. A mere thanks is not enough for I have been thanking him many a times. A fine doctor with a good decorum and humane nature. I expect encouragement and support in forthcoming days too. I would like to express my thanks to anesthetist Dr. Bhaskar Shenolikar. His kind words before the surgery made me feel at ease. Staff nurse Mrs. Rajashree is a cheerful, active and emphatic nurse. Well, I also decided to get my face treated for some scarring at the same time, this made the lipo of my chin into a face lift. I really wish that let everything happens to Dr. Ashish d's hearts desire. GOD bless him and his family."
Cheers.
Lipoabdominoplasty
"Marhabaah my name is Ayesha Al Bannai.33 yrs of age mother of four. I am a UAE national (United Arab Emirates) for those who don't know it and people know our land as Dubai.. In July 2009 I was in USA for the admission of my son for his first year of college.. There I saw that cosmetic surgery is no taboo it's rather called correctional surgery.. And it was so common. I had long hated the hump in my nose and the sagging skin on my belly gave me no confident. And I use to underestimate myself in everything.. When I returned from USA I sat on my laptop and goggles "licensed plastic surgeons in Pune" why Pune coz this city is famous in California and my son's apartment partner is from Pune.. I got a list of around 14 surgeons. I wrote to one and all. (No one answered me) my last email was to my doc Ashish who replied to me within five minutes a detailed email (not copy and paste) and asked for pictured. It was around 1:30 pm India time. I send my picture.Doc told me in detailed what needed to be done the cost the time the results and everything and anything regarding the surgery. He even left his mobile number for me. After two day I flew to India though I did not plan to coz I was planning it for next year the confidence and the trust that the doc showed me forced me to take a plane and go to Pune. Doc even offered me an airport pick up and hotel stay. In spite of his busy schedule and he leaving pane to Jalgoan for surgeries took out the time the same day that is Saturday to see me and do some graphic design on my nose on the computer. He spends around 4 hours with me in spite of having an operation in the evening and a long drive ahead. His staff (which is my family now) treated me that I have never been treated so well. Took care of me bought me fruits bargained for me cut them. Visit me at the hospital each day every one of them. Doc made sure I was comfortable in each and every way and so did his professional staff.. Half of my healing came the minute I entered Doc clinic.. My mental state was stable as I know I was in safe hands. I would like to point out one thing I did my nose job (rhinoplasty) and tummy tuck along with liposuction. I was insisting on liposuction on my arms and my legs and my back BUT the doc did not agree as he said I could not take this much of surgery and just did what he thought was right and advised me to visit later. If it was not for Doc Ashish and someone else he would have made his buck done his job no matter what I suffered and set me to a plane back home. But Doc is first a human being and then a perfect doctor. I did not see ANY MISTAKE either from his or his staff in fact I miss them the minute I sat that plane as if I left a big part of me back in India Pune. I am healing well and through emails he is guiding me.. I hope he goes sky high to success and all the best to him and his staff. He is always in my prayers.."
God bless you Doctor Ashish and Aesthetics Medi Spa
Lipoabdominoplasty
"My experience at Aesthetics Medispa was absolutely fantastic. Dr Ashish Davalbhakta and his staff were friendly and welcoming and yet professional. No matter how nervous or scared I was at having cosmetic surgery, they always managed to settle my nerves. Most doctors that I have seen before only see you once or twice after for after care, but here they would love you to come back- even if it's just to say 'Hi'. It's been over 7 weeks since my procedure and there's not a day that goes by that I think I made the wrong decision. If anything, I keep crying tears of joy every time I look at myself! It's a fantastic place to go for all cosmetic procedures and I would very much recommend to anyone!"
Best wishes and warm regards
Body Buttock Lift


"I knew I was getting old and if I wanted to maintain my naturally petite figure I would have to be regular at exercising. However, all the exercise in the world could not stop my behind from sagging. Seeing my upset mood my husband searched about efficient buttock lift surgeries and came across Aesthetics Medispa. I chose to undergo buttock lift procedure around more than a month ago and I can already see the immensely satisfying results. All thanks to the expertise and efficiency of Aesthetics Medispa who can provide the best and most effective buttock lift surgery in India."
Calf Augmentation


"Hi All, Kindly accept my sincere thanks to all of you for your effort and all what you did to ensure that I fully recover from my ailments during my hospitalization at Seth Ramdas Shah Memorial Hospital . I was admitted on 15th Febuary 09 under the care of Dr P V Bokil for skin graft/flap on my right foot which was performed by Dr Ashish in collaboration with Dr Bokil on 18th Feb 09. During my stay at deluxe room no 508 , I received maximum and tender quality healthcare which despite the distance from my home and family never let me fall home sick. I remember the nurses ; the like of Janet just to mention one with their sense of humour and commitment in their work. I was discharged on 28th Feb 09 and left for Tanzania the same day via Dubai. I stayed at Dubai for 12 hrs waiting for a connection to Addis Ababa and finally home . The long stay at Dubai traumatized the leg but I'm now ok after having a long rest. I'll recommend SR SHAH MEMORIAL & RESEARCH CENTRE to anybody wishing to come to India to seek medical treatment."
Calf Augmentation
"I have always been into bodybuilding ever since high school. I wanted to compete in the events however my lower body still did not seem satisfactory to me. I decided to look for help and found about the efficient calf augmentation procedure at Aesthetics Medispa. I underwent the procedure about 6 months ago and have already won a ranking in a major bodybuilding competition. I wish to thank Aesthetics Medispa for the perfect calf augmentation surgery."
Buttock Augmentation


"I always had a child-like bottom and hence, always wanted to have my butt done but no doctors where I live Scotland, no good doctors perform implant surgery. I thought of a BBL however, I have always heard that If you workout most the fat that gets transferred will burn off which makes it a waist. So after all my research and consults with different DRs. The obvious choice was going to London OR Manchester. But, then I realized that going abroad would be cheaper. So, I chose either Thailand OR India. Upon research, I chose Dr. Ashish because he and his staff seemed amazing I feel very comfortable and confident because Dr.Ashish is so experienced and does his best to make you happy in a safe way he confident and performs many implant surgeries often. Having vast experience in UK and USA, I was confidant of his quality. His e-consultation was fab. You know when someones listens to you and responds as if your concerns are his, you tend to connect right away. Thats how I chose Dr.Ashish. At Aesthetics Medispa staff arranged to pick me up at the airport and dropped me to my hotel. Of course, the car was at my disposal all through the 7 days stay – all complementary. The surgery was absolutely painless and looking back everything seemed as simple as going to a supermarket for weekend groceries! I had brief swelling as expected, however, Dr. A guided me well. I rested for 3 days post surgery in India and I was highly impatient to look at my bottom. I always had a bit of a bottom before but I wanted a better profile which certainly now makes atleast a few heads turn 🙂 I flew back home then, without any troubles. The wound healed after about 5 weeks and Dr.A was always reachable at any time of the day – even at 8pm UK time – which is past midnight in India. I went shopping next day and as I needed new pants 🙂 New Year SALE were still ON and I wanted to make best of it. I wasn't aware that butt augmentation comes with added benefits like this one too ! "
Best wishes to you all.
Mummy Makeover


"Dear Doctor Ashish
I consider Dr. Ashish Davalbhakta to be probably the most experienced, informative and kind doctor here in Pune. I was scheduled to have a momy makeover on the 8th March 2011, having so many fears with all elective surgery Dr. Ashish Davalbhakta simply explained everything from the actual operation to the recovery stages. I am now 6 weeks op and to say I am happy is an understatement! My results are so much better than expected, my only downfall is that I didn't find this surgeon sooner! He says that I will continue to see more improvement with the months to follow. Anyone considering surgery please feel free to contact
Scarless Breast and Buttock Augmentation


"I was always skinny till late in my teens but I never cared. It all changed when I entered my twenties in noticed my figure was not as attractive as I felt it should be. I wanted to get a breast Treatment and perhaps a butt lift. That is when I read about scar less breast Treatment and buttock lift procedure using artificial implants. The results were as promised by the expert cosmetic surgeons there. I am thankful to the brilliant work done by Aesthetics Medispa."
Scarless Breast and Buttock Augmentation
Dr. Ashish Davalbhakta is the Number 1 Facelift Surgeon in India
Vaginal Tightening


"I always felt that my vagina was too loose. I was apprehensive about broaching the subject with anyone and that is when my best friend helped me understand that some women have naturally loosened vaginas. However, I decided to do something about it and learned about the vaginal tightening surgical procedure. I chose Aesthetics Medispa as they came highly recommended for excellent cosmetic surgeries. I underwent the vaginal tightening surgery around a month ago and I am happy to say that I am satisfied with the results. This has helped me feel much better now. Thanks to Aesthetics Medispa for all the help."
Hymen Restoration


"I wished to have my hymen restored after for personal reasons. I had heard about the procedure from a friend and was searching for the most reliable surgeon. That is when I came across Aesthetics Medispa online and learnt about the highly successful hymen restoration procedures offered. I underwent the simple and painless surgery just last month and am very happy with the results. Thank you Aesthetics Medispa for the best and most convenient hymen restoration surgery."
Labiaplasty


"I decided to undergo labiaplasty procedure after I gave birth to my third child. My husband helped me get in touch with the experts at Aesthetics Medispa. After a satisfactory consultation I underwent the labiaplasty last month. I am very satisfied with the results that the expert cosmetic specialists were able to give. Thank you Aesthetics Medispa for a painless and efficiency labiaplasty."
Penis Lengthening


"I knew all the magic pills and penis lengthening devices were all sham and dangerous. However, it did not stop me from pursuing a way to get penis enhancement after my doctor advised the procedure for me. I came across Aesthetics Medispa online and decided to undergo a penis lengthening procedure. I am grateful to the immense help from Aesthetics Medispa."
Genital Rejuvenation


"Although I, and my husband, are in our late 50s we still have a very active sex life. I wished to make it better and was searching for ways when I read about genital rejuvenation surgeries that were being spoken about so much. I came across Aesthetics Medispa as I searched for an experienced and reliable cosmetic surgery clinic. After consulting with the cosmetic specialists there I decided to get the genital rejuvenation. This has helped me and my husband really add another spark in our relationship. This has all been possible because of Aesthetics Medispa."
Start here, by making an appointment with Dr. Ashish
Dr. Ashish Davalbhakta (Chief Aesthetics Plastic Surgeon) is available from Mon- Sat for a virtual video consultation or an in-clinic consultation.
If  you have an emergency you can call the clinic at any one of these phone numbers: 9607938924, 9607938925, 9607938922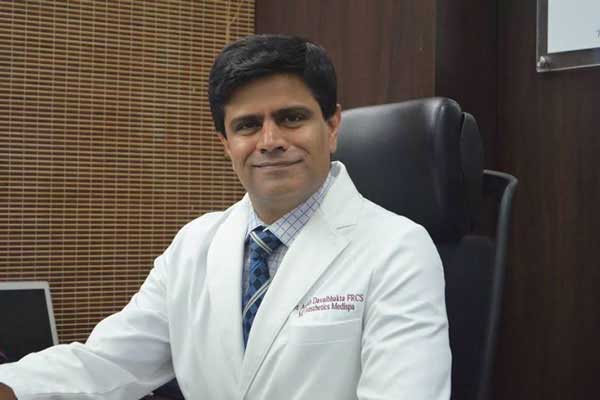 Your consultation includes:
30 min 1-1 session with Dr. Ashish based on the procedures you are interested in.

Discussion of your concerns and surgical goals (if any) in a completely non-pressured environment.

Dr. Ashish will in turn explain the options available to you, likely outcomes, any risks or potential complications, and recommend a course of treatment either surgical, or non-surgical, with the associated treatment costs.
MEET DR. ASHISH DAVALBHAKTA
BOARD CERTIFIED AND INTERNATIONALLY TRAINED PLASTIC SURGEON WITH 25+ YEARS OF EXPERIENCE.
Majority of his Cosmetic Surgery training is from UK and USA.

Treated 5000+ Patients from all over India and from USA, Canada, UK, Australia, Middle East, Africa and other countries.

Fellowships in Hand and Microsurgery, Breast Aesthetic at world-renowned plastic surgery unit at Addenbrooke's Hospital Cambridge, St. Andrews Centre for Plastic Surgery, Chelmsford, The Royal Preston, Mt. Vernon among others.
We have transformed the looks of thousands of men and women by providing them with natural looking long-lasting procedure results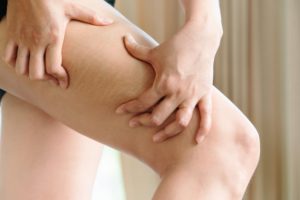 Body
Cosmetic surgery and wellness treatments At Aesthetics Medispa Request Appointment Cellulite Reduction OVERVIEW Stubborn cellulite is a common problem the majority of people face. Advanced
Read More »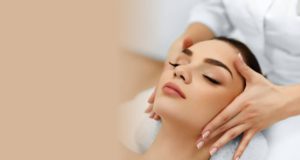 Body
Cosmetic surgery and wellness treatments At Aesthetics Medispa Request Appointment Microdermabrasion OVERVIEW Make your skin fresh, brighter, smoother and more even in tone using Microdermabrasion
Read More »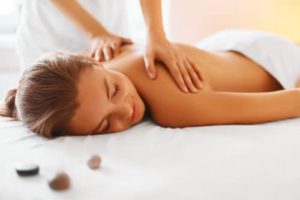 Body
Cosmetic surgery and wellness treatments At Advanced Aesthetics Request Appointment Lymphatic massage OVERVIEW Lymphatic massage can be the ideal solution to many problems. It is
Read More »