Cosmetic surgery and wellness treatments
Facial Contouring With Aesthetics Medispa
The face is the most remarkable and memorable part of a person's body. We always remember someone visually with the face forming a prominent part of our memory. Your face also affects your confidence positively or negatively depending on how beautiful or perfect you find your face. Sometimes if a person is not blessed with a flawless face it hinders their social and professional interactions as well.
Aesthetics Medispa, Pune understands this psychology and is now offering a range of facial contouring treatments that are non-invasive, require zero downtime and are almost painless.
The nose is a prominent facial feature that adds beauty to a person's face. Sometimes though the nose may not be perfectly shaped to give the person confidence. At Aesthetics Medispa, Pune we have the solution for a minimally invasive Nose Reshaping.
Our Nose Reshaping procedure involves the use of Dermal Fillers to give the nose the right shape at the nostrils or the bridge. Dermal fillers are gel-like substances that are injected under the skin to give volume to the nose of the patient. They make the injected area appear naturally full, smooth and plump.
Filler based Nose Reshaping is also called as the Non-surgical Rhinoplasty or Liquid Rhinoplasty and is popular because of its non-invasive nature. Generally, Hyaluronic acid is used as a filler because it is produced by the human body on a regular basis and therefore the body easily accepts it too.
The best part is no downtime at all! Nose Reshaping can be done in one session and you are free to get back to your normal routine immediately.
Cheek and chin contouring
A strong chin streamlines the lower face, while angular cheeks are considered a mark of beauty. But what if you have sagging cheeks and a chin that has lost its original shape? These problems can now be solved without you having to undergo surgery. 
Our Dermal Fillers based Cheek and Chin augmentation can give your face a supermodel like look in no time. The fillers are injected beneath the skin in the targeted areas using a microcannula. Once the filler substance has been injected, it plumps up the cheeks from beneath and also fills out wrinkles simultaneously. When injected underneath the chin, it restores lost volume and makes the chin smooth and youthful. 
At Aesthetics Medispa, we use US FDA approved Dermal Fillers which are made out of natural substances like Hyaluronic acid which easily integrate with the body and give the chin and cheeks a natural, smooth appearance. This type of treatment has no downtime and can be combined with a Botox treatment for better results. 
The jawline gives definition to the whole face. A chiseled, sharp jawline makes all the difference when compared to a chubby, barely visible jawline. The jawline also loses definition as ageing sets in. But at Aesthetics Medispa, Pune we can fix that for you and give you a sharp jawline that you have always dreamed of.
We can contour your jawline with the help of Dermal Fillers. Our expert Cosmetologist will first evaluate your current jawline and understand the natural structure of the mandibular bone. He will then determine how much filler is necessary and what type of filler to use. Once the decision is made the doctor will inject your jawline with the filler. The filler will be injected and your jawline will get a sculpted yet natural look. A good jawline separates the neck from the chin and cheeks and that's what we aim to do when we contour your jawline at our clinic.
Defining your jawline with fillers is safe and minimally invasive, hence it is preferred by a lot of our patients. The other advantage is the short session time, we need only 30 minutes of your time and you are ready to go out with a sculpted jawline immediately.
Plump, smooth and glowing lips are an aspect of an attractive face and personality. Women with gorgeous lips are super confident in their own skin and happy in life. But not everyone is blessed with such lips or even if they are, ageing and certain health conditions may adversely affect the lips. The lips start to lose volume and look listless. At Aesthetics Medispa, we have many cosmetic solutions to enhance your lips. Our treatments are non-invasive and work on different facets of the lip. We have designed the treatments to restore the glow of the lips, smoothen them and make them plump too.
Following are our Lip Enhancement treatments:
1 - Q Switch laser lips treatment
Dark, hyperpigmented lips are a common problem faced by people of all ages and both genders. It is a pressing issue especially if the person in question is a smoker. Dark lips that do not match with the person's natural skin tone and face make the person look unattractive and even unhealthy at times.
Aesthetics Medispa's Q Switch Laser Lips Treatment can transform the dark lips into lighter, more natural toned lips without surgical intervention. Q-Switched lasers produce extremely short bursts of energy. A Q-switched device is capable of producing massive amounts of power instantaneously. This peak power is what plays a role in breaking patches of pigmented skin. Our Q Switch ND Yag Laser machine is effective on dark, pigmented lips.The results of this treatment are long-lasting and our patients go back home with a perfectly gorgeous smile on their face.
The Lip Balm Yellow Peel is a therapeutic peel which gently exfoliates the skin on the lips. The main ingredient in the Yellow Peel is Retonic Acid which is a proven agent for the treatment of skin which has wrinkled or lost brightness and laxity. The Yellow Peel helps in restoring the natural red glow of the lips painlessly.
We call it the "Lip Balm" because of its protective and enhancing qualities similar to a normal OTT lip balm. But the Yellow Peel is much more than just a Lip Balm. Its effects are long-lasting and subtle in nature. They do not give the person's lips an artificial colour or glow at all. Hence, at Aesthetics Medispa we highly recommend this Peel for your lips.
3 - Dermal fillers for lips
In case your lips have lost their natural plumpness and seem volumeless then Dermal Fillers is the way to go. Dermal Fillers are made out of naturally occurring substances such as Hyaluronic acid or even autologous fat. Fillers are directly injected in the lips and restore the volume of the lips.
The biggest advantage of having fillers is that you can control how you want the lips to be shaped. So if you have been unhappy with the way your lips look currently, then fillers can give you a perfect shape that is in proportion to the rest of your face. Our Cosmetologist also works on ensuring that with the lips are augmented to stand out from the rest of the facial features in the best possible way.The Dermal Fillers we use are 100% safe and effective.
Start here, by making an appointment with Dr. Ashish
Dr. Ashish Davalbhakta (Chief Aesthetics Plastic Surgeon) is available from Mon- Sat for a virtual video consultation or an in-clinic consultation.
If  you have an emergency you can call the clinic at any one of these phone numbers: 9607938924, 9607938925, 9607938922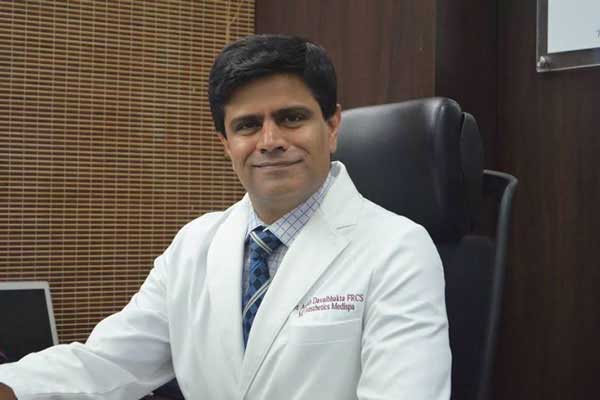 Your consultation includes:
MEET DR. ASHISH DAVALBHAKTA
BOARD CERTIFIED AND INTERNATIONALLY TRAINED PLASTIC SURGEON WITH 25+ YEARS OF EXPERIENCE.
We have transformed the looks of thousands of men and women by providing them with natural looking long-lasting procedure results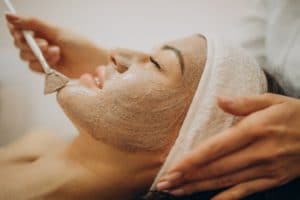 Face
Cosmetic surgery and wellness treatments At Aesthetics Medispa Request Appointment Medicated Facials OVERVIEW Medicated facials or medi-facials are not your regular salon treatments. These medicated
Read More »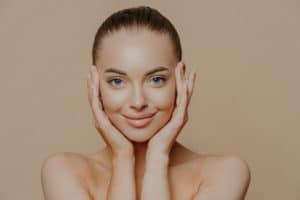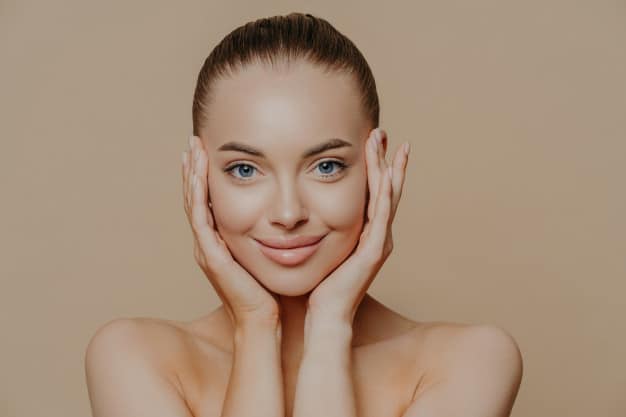 Face
Cosmetic surgery and wellness treatments At Aesthetics Medispa Request Appointment Microblading / Semi Permanent makeup OVERVIEW Semi-Permanent makeup, also known as Microblading or Micropigmentation, is
Read More »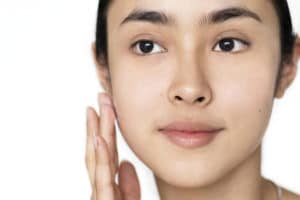 Face
Cosmetic surgery and wellness treatments At Aesthetics Medispa Request Appointment Detanning OVERVIEW Detan skin with variety of treatments at advanced aesthetics and get brighter appearance.
Read More »