Cosmetic surgery and wellness treatments
Spider Capillary Reduction
Spider Capillary Reduction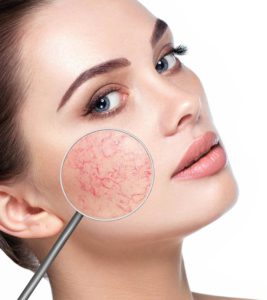 Spider veins are raised veins that appear on the legs or face. They generally appear as thin thread-like webs or branches on the surface of the skin. This is why they are also referred to as  'thread veins'. They are often red, blue or even purple coloured and are actually painless. However, they do hamper the appearance of the skin surface and many people get them corrected in order to restore smooth skin. 
What are the reasons for Spider Veins?
Veins are an important part of our body as they have the task of carrying blood from the body to the heart. In order to prevent the backward flow of blood, veins have valves. However, with age, these valves start weakening and hence their functioning is disrupted. As a result, the blood struggles to find the right direction to flow and starts pooling in one place which eventually branches out  resulting in rising above the skin surface and forming a spider vein.
At Advanced Aesthetics, Dr Ashish Davalbhakta suggests the treatment of Sclerotherapy in order to treat spider veins and help restore smooth skin. 
Consultation is an important stage of the whole procedure. During Consultation, Dr. Ashish Davalbhakt will guide you through the whole procedure and will provide information regarding the process. 
While discussing the procedure, Dr. Davalbhakt will discuss all aspects of it, will understand your needs and expectations, help you to set an achievable goal, will make you aware of any complications that might arise etc. If you have any concerns or doubts, make sure you resolve them during the consultation.
What to expect before the treatment?
You will need to be prepared to discuss your medical history with the doctor. 

The doctor will examine your smile.

The pictures may be taken for medical records and for comparison purposes. 

Any guidelines related to the treatment and preparation of it will be provided by the doctor
How is Sclerotherapy done for Spider Veins?
Sclerotherapy involves injecting a salt solution into the vein directly. This solution irritates the lining of the blood vessel which causes it to collapse and stick together. This results in clotting of the blood. After a certain time, the vessel forms a scar tissue and then slowly disappears. 
At Advanced Aesthetic, the procedure is performed with the following ways:
The first step involves injecting the vein with the salt solution. This is done with the help of a tiny needle.

 You may experience some discomfort during this procedure. You also may experience some cramping when larger veins are injected. 

Treating spider veins with sclerotherapy often involves multiple sessions. The number of veins that are injected during a single session depends on size, location and the overall health of the individual. Each session takes about 15 to 30 minutes.
What happens after Sclerotherapy?
Dr Ashish might suggest you wear compression stockings in order to maintain the result of the procedure. You will be instructed on the time period you need to wear there. Apart from that, the recovery is quite easy. You will be able to resume your daily activities immediately. Walking is encouraged as it is helpful. 
After sclerotherapy, you will be asked to avoid hot compressions and very hot baths. Also, it is advisable that you do not directly step into sunlight. It is necessary to follow all of the doctor's instructions in order to have the appropriate results.
What are the risks associated with Sclerotherapy?
Following are the risks associated with Sclerotherapy:
Bruising 

Itching 

Swelling 

Redness 
All of these risks are temporary and often fade away eventually. Dr Ashish ensures that the utmost care is taken in order to avoid these risks from turning into reality. 
In case you have queries or questions regarding the procedure, we invite you for a consultation at Advanced Aesthetics where Dr Ashish Davalbhakta will guide you expertly on the topic.
Start here, by making an appointment with Dr. Ashish
Dr. Ashish Davalbhakta (Chief Aesthetics Plastic Surgeon) is available from Mon- Sat for a virtual video consultation or an in-clinic consultation.
If  you have an emergency you can call the clinic at any one of these phone numbers: 9607938924, 9607938925, 9607938922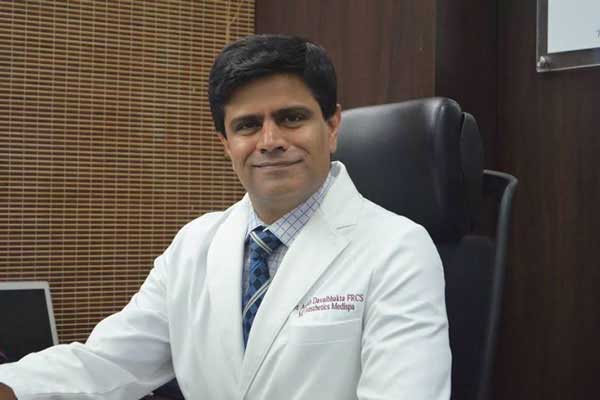 Your consultation includes:
MEET DR. ASHISH DAVALBHAKTA
BOARD CERTIFIED AND INTERNATIONALLY TRAINED PLASTIC SURGEON WITH 25+ YEARS OF EXPERIENCE.
We have transformed the looks of thousands of men and women by providing them with natural looking long-lasting procedure results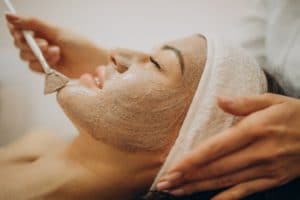 Face
Cosmetic surgery and wellness treatments At Aesthetics Medispa Request Appointment Medicated Facials OVERVIEW Medicated facials or medi-facials are not your regular salon treatments. These medicated
Read More »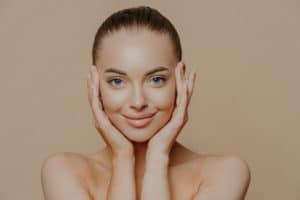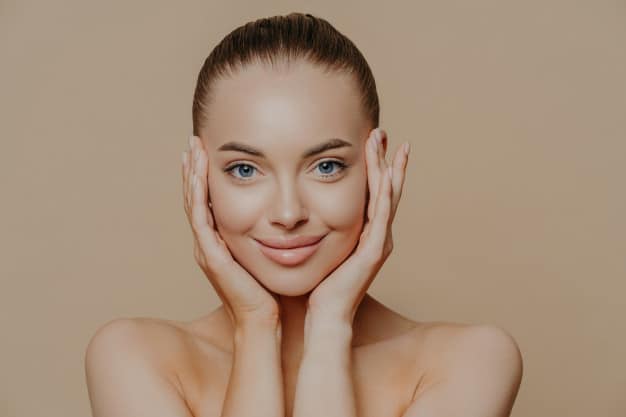 Face
Cosmetic surgery and wellness treatments At Aesthetics Medispa Request Appointment Microblading / Semi Permanent makeup OVERVIEW Semi-Permanent makeup, also known as Microblading or Micropigmentation, is
Read More »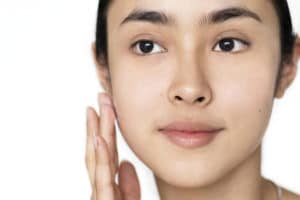 Face
Cosmetic surgery and wellness treatments At Aesthetics Medispa Request Appointment Detanning OVERVIEW Detan skin with variety of treatments at advanced aesthetics and get brighter appearance.
Read More »