Cosmetic Surgery & Medicine
Stress is everywhere! Whether you are at home or work you will come across various stressful situations. Also, the endless loop of worrying may exhaust you leading to stress. Therefore, it becomes crucial to identify the positive and the negative stress to understand if it's helpful or causing any harm to you. While positive stress is beneficial and motivating, on the other hand, negative stress can wear you down and cause mental and physical health problems in the long run. Through stress management therapies you will get the power to make the stress work for you before it takes a toll on your health. 
What Is Stress And Why Stress Management Is Important For Your Health?
Stress is a normal body's reaction to real or imagined situations or changes in life. Factors causing stress differ from person to person and depend on the environment, social as well as economic circumstances.   
When you experience stress, your body releases hormones that help you to handle the situation causing stress. This response is known as the "fight-or-flight" response. This response is your body's way of protecting itself from threatening situations. But if this response gets stimulated frequently or persists over time, it can exhaust your body as your body is not equipped to handle long-term stress. This long-term or chronic stress can cause both physical and mental health problems.
Stress is unavoidable but you can start practicing stress management to help you cope with it effectively. Stress impacts your health both physically and mentally. Therefore, stress management is important to build resilience and strengthen the ability to face hardships and challenges.
What To Expect At The Consultation?
A one-to-one consultation by an expert doctor at Aesthetics Medispa is the first step to learn how you can practice stress management. This consultation will fully educate you in a non-pressured environment and will include a discussion of your goals, an overview of different therapies under stress management, likely outcomes, potential risks, and complications.
Stress is caused by various circumstances happening in your life which involves:
Recognizing these sources of stress is the first step towards stress management.
Stress Relieving Therapies At Aesthetics Medispa
Aesthetics Medispa offers various spa therapies that give a unique pampering and relaxing experience. This allows you to unwind, escape, rejuvenate and harmonize body and soul. Therapies like Aromatherapy, Swedish Body Massage, and Head and Shoulder Massage cater especially to relieve stress. 
Aroma Therapy :- 
Aromatherapy massage involves a massage treatment using essential oils. These "aromas" are all plant-based derivatives from herbs, tree extracts, and flowers. Essential oils are extremely concentrated so to be used correctly they should be diluted into milder oils, humidifiers, or lotions. This therapy is beneficial on its own; however, when it's used in conjunction with essential oils, these two therapies can be synergistically more beneficial than when they're performed separately. Massage is a complementary therapy that, when applied with skill, love, and care, can evoke many beneficial changes within the body, mind, and spirit of the whole person.
Benefits – 
Reduces stress

Anxiety reliever

Increases calmness and relaxation

Decreases muscle tension

Helps in pain relief

Reduces symptoms of depression
Swedish Destress And Relaxing :- 
This European Massage technique developed in the 18th Century in Sweden is a wonderful combination of light to firm gliding strokes. It is a bouquet of fine muscular manipulations stimulating the nervous system using kneading, tapping, and picking movements and giving utmost relaxation.
Benefits-
Helps in pain management

Increases blood circulation

Rehabilitation for muscle injuries

Increases flexibility 

Reduces stress   

Improves immune system
Relaxing Head & Shoulder Massage
An energetic stress-busting therapy based on an ancient healing system to ease built-up muscle tension in the head, neck, and shoulders. The therapy calms the spirit and promotes mental as well as emotional well-being.
Benefits –
Relieves stress

Eases muscle tension

Increases blood circulation

Relaxes body and mind

Reduces pain
At Aesthetics Medispa, we have many more amazing therapies to make you relax, rejuvenate, and relieve stress. To know more,
click here
.
Why Choose Aesthetics Medispa?
Seeking professional help is beneficial in giving you an outlet to discuss your stress, learn the root of stress, and practice stress management by taking advantage of various therapies. Expert doctors and therapists at Aesthetics Medispa understand the various elements that cause stress and will work on your individual needs and help you in choosing the path that gives you a stress-free and relaxing experience.
In case you have queries or questions regarding the procedure, we invite you for a consultation at Advanced Aesthetic where Dr Ashish Davalbhakta will guide you expertly on the topic.
Start here, by making an appointment with Dr. Ashish
Dr. Ashish Davalbhakta (Chief Aesthetics Plastic Surgeon) is available from Mon- Sat for a virtual video consultation or an in-clinic consultation.
If  you have an emergency you can call the clinic at any one of these phone numbers: 9607938924, 9607938925, 9607938922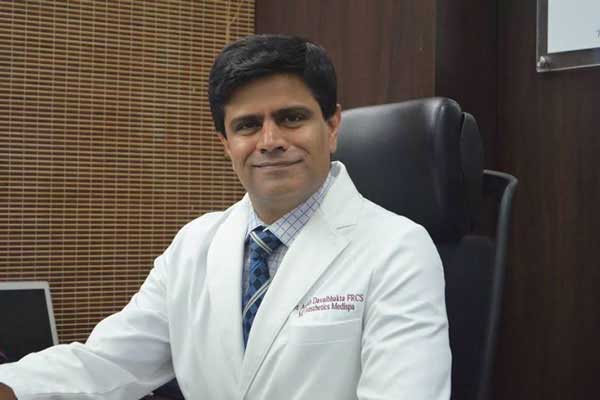 Your consultation includes:
MEET DR. ASHISH DAVALBHAKTA
BOARD CERTIFIED AND INTERNATIONALLY TRAINED PLASTIC SURGEON WITH 25+ YEARS OF EXPERIENCE.
We have transformed the looks of thousands of men and women by providing them with natural looking long-lasting procedure results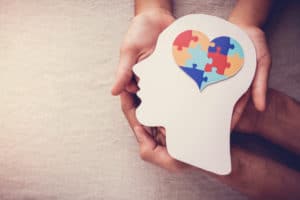 Aesthetics Medispa
Cosmetic Surgery & Medicine At Aesthetics Medispa Request Appointment Mental Wellness OVERVIEW At Aesthetics Medispa, Pune we offer psychological counseling to address various mental health
Read More »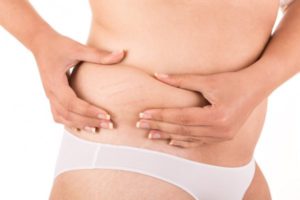 Aesthetics Medispa
Cosmetic surgery and wellness treatments At Aesthetics Medispa Request Appointment Stretch Marks Reduction OVERVIEW Advanced Aesthetics has the perfect solution to get rid of stretch
Read More »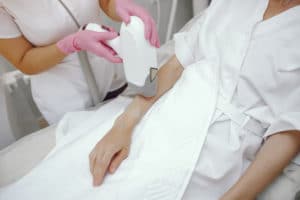 Aesthetics Medispa
At Aesthetics Medispa Request Appointment Laser Hair Reduction OVERVIEW Laser hair reduction is used to reduce unwanted hair. Common treatment locations include legs, armpits, upper
Read More »