GET SCULPTED JAW UNLIKE ANY OTHER
At Advanced Aesthetics, Pune
About CHEEK AND CHIN IMPLANTS
Defined facial features, visible contours and proportionate natural angles that are, all create a structural balance in your face. The appearance of the face is determined by three basic components: skin, fat and underlying facial bones. This adds to an attractive appearance. If the structure of your face doesn't have the right proportions – the chin is recessed, the jaw undefined or cheeks are flat, it can significantly affect your self-image. If you are bothered by a small chin, weak jaw or lack of facial contour, a cheek or chin augmentation with facial implants may benefit you. While any area of your face can be augmented with implants, the cheekbones, chin and jaw are the most common sites for facial implants.
Who is it (cheek and chin augmentation) for?
In general, the best candidates for chin augmentation are those in good physical and psychological condition, informed about the limitations of the surgery, free of known allergies to the implant material, and realistic in their expectations for the outcome. Chin implants are often recommended to patients undergoing nose surgery to achieve better facial balance. In patients forty to fifty years old, cheek implants can improve the mid-facial contour and restore sagging mid-facial soft tissues, thus postponing the need for a facelift.
How much downtime is required for the cheek and chin augmentation procedure? How long should I expect to be out from work?
You can expect to resume regular activities in about one to two weeks, although exercising should be reserved for after the third week. Most patients return to work within a week.
The results are immediate and long lasting, although due to the swelling you may think that the implant is too big at first glance. Give your mind time to recognize the difference in swelling and augmentation. Most patients are very satisfied with the cheek or chin augmentation results once the swelling subsides one to one and half of month.
What is the standard recovery time after cheek or chin implant surgery?
These surgeries are usually performed on an outpatient basis, allowing you to go home the same day. For one week, a limited diet is prescribed, after which patients may return to normal activities. The jaw is not wired, and only minimal dressings are used. Most patients return to work in minimum one week. Bruising and swelling can last longer, and lip numbness may last three to six weeks.
A consultation with your Facelift Surgeons at Aesthetics Medispa is the first step to learn how surgery can improve the appearance of your face. This consultation will fully educate you in a non-pressured environment and will include a discussion of your goals, options available for facelift surgery, likely outcomes, potential risks and complications.
What is the procedure for cheek and chin augmentation?
There are two techniques for adding prominence and contour to the chin. One, performed through an incision inside the mouth, requires moving the chin bone. A more common approach involves insertion of a chin implant. The implant is inserted through incisions inside the mouth or on the underside of the chin. If the incision is inside the mouth, it is closed with sutures (stitches) that later dissolve. If the incision is under the chin, surgery usually leaves only a faint scar that is barely visible underneath the chin. This procedure may take between one to one and a half hour.
Cheek implant surgery usually takes about one and half hour. When cheek implants are being placed in conjunction with another cosmetic procedure, such as a face lift, forehead lift or eyelid surgery, the implants may be inserted through the incisions made for those procedures. Otherwise, an incision will be made either inside the upper lip or lower eyelid. A pocket is then formed and an implant is inserted.
What are the cheek and chin implant surgery risks and complications?
A facial implant can shift slightly out of alignment and a second operation may be necessary to replace it in its proper position. Infection can occur with any operation. If infection were to occur around a facial implant and did not clear up after treatment with antibiotics, the implant might have to be temporarily removed and replaced at a later time.
cheek and chin augmentation - Before and Afters Results
Chin augmentation with Fillers
* Disclaimer: Results May Differ From Person to Person. No individual result should be seen as typical
Start here, by making an appointment with Dr. Ashish
Dr. Ashish Davalbhakta (Chief Aesthetics Plastic Surgeon) is available from Mon- Sat for a virtual video consultation or an in-clinic consultation.
If  you have an emergency you can call the clinic at any one of these phone numbers: 9607938924, 9607938925, 9607938922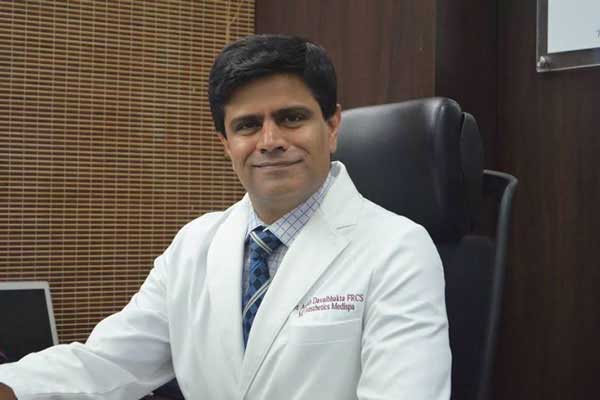 Your consultation includes:
MEET DR. ASHISH DAVALBHAKTA
BOARD CERTIFIED AND INTERNATIONALLY TRAINED PLASTIC SURGEON WITH 25+ YEARS OF EXPERIENCE.
RELATED PROCEDURES AT ADVANCED AESTHETICS
We have transformed the looks of thousands of men and women by providing them with natural looking long-lasting procedure results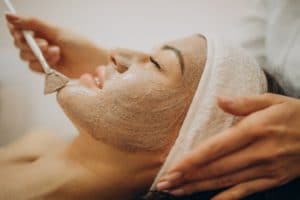 Face
Cosmetic surgery and wellness treatments At Aesthetics Medispa Request Appointment Medicated Facials OVERVIEW Medicated facials or medi-facials are not your regular salon treatments. These medicated
Read More »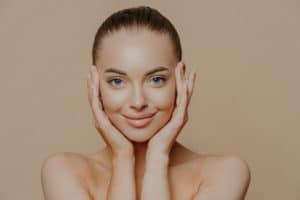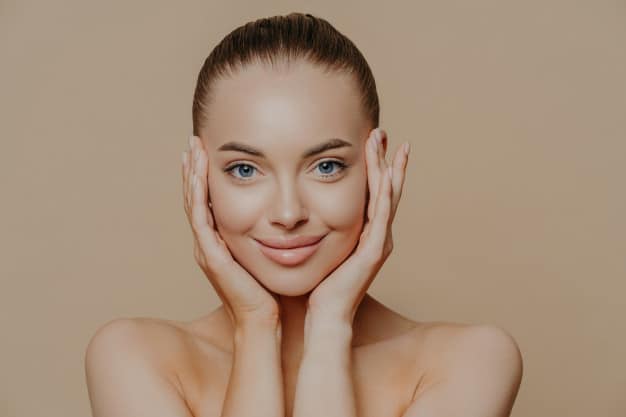 Face
Cosmetic surgery and wellness treatments At Aesthetics Medispa Request Appointment Microblading / Semi Permanent makeup OVERVIEW Semi-Permanent makeup, also known as Microblading or Micropigmentation, is
Read More »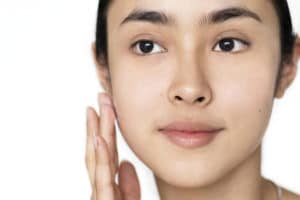 Face
Cosmetic surgery and wellness treatments At Aesthetics Medispa Request Appointment Detanning OVERVIEW Detan skin with variety of treatments at advanced aesthetics and get brighter appearance.
Read More »