YOU'RE NEVER TOO OLD TO BECOME YOUNGER
At Advanced Aesthetics, Pune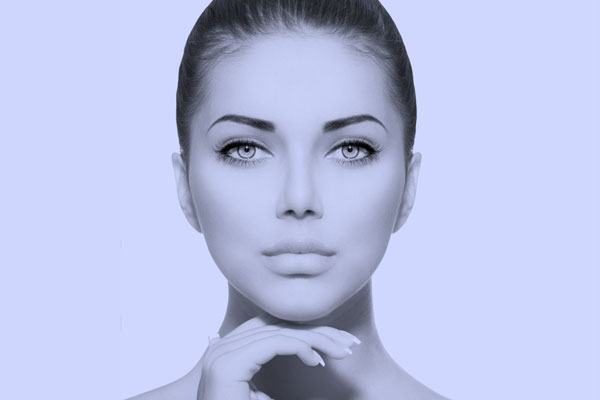 About Facelift (Rhytidectomy)
Our face is the first and most important part of our body which shows our age. There are many changes occurring in our faces which make us look prematurely old. Say goodbye to the signs of ageing! In general, a facelift corrects sagging facial skin and muscles, and restores firmness to create a more youthful, rested and vibrant look. With facelift surgery, you can get back your youthful appearance. The facelift surgeons at Advanced Aesthetics are skilled and experienced in
facelift and neck lift surgery
, providing you with a youthful look. Time is the biggest enemy of taut skin. Wrinkles, sagging skin around eyes, nasolabial folds are some of the changes that make the face and neck look droopy. We at Aesthetics Medispa can help you reverse these changes by neck lift surgery and Facelift surgery. Facelift surgery (also called as rhytidectomy) tightens, elevates and reverses the various ageing changes happening in the lower face. From tightening and lifting the skin in a mini facelift, to correcting the jowls, tightening the neck skin and elevating the marionette lines in an extended subsmas facelift. If combined with
Brow Lift and blepharoplasty
, facelift can achieve comprehensive rejuvenation of all the zones of the face, thus reversing all the ageing changes comprehensively.
Our patient JILL shares her experience of facelift surgery at Advanced Aesthetics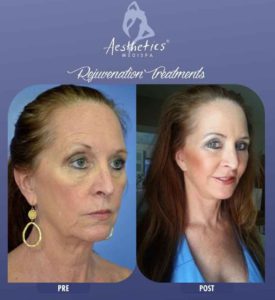 "Hii Dr. Ashish,
Attached is my picture after 4 months of surgery, to show you the masterpiece you have accomplished. I was carded at the local supermarket when I bought a bottle of wine as anyone who looks under 40 must show proof of age. Personally, I think this has to be one of the greatest master pieces you have done. "
In general, a facelift corrects sagging facial skin and muscles, and restores firmness to create a more youthful, rested and vibrant appearance. It reduces the jowls, nasolabial folds and tightens the neck skin. For someone who is most bothered by lower face ageing changes, facelift will correct all those.
Could you benefit from a Facelift (Rhytidectomy)?
In general, a facelift corrects sagging facial skin and muscles, removes excess fat and restores firmness to create more youthful, rested and vibrant appearance. Facelift is best performed on adult men and women who feel that their outward facial ageing no longer reflects the youth and vigor they feel physically and emotionally. It might possibly improve your confidence and self esteem when you start seeing a more youthful and fresh you in the mirror.
Who are the ideal candidates for Facelift?
If you are bothered by signs of ageing in your face, a facelift maybe right for you. In general, adults with the facial ageing problems, of any age who are in good health, moderately fit and overall have good muscle tone are good candidates for facial rejuvenation. They should not have any life threatening illness or medical conditions. Patients who smoke can have an increased risk of complications.
What kind of anesthesia is required?
Usually the procedure would be done under general anesthesia for improved comfort, yet it is possible to do it under local anesthesia as well.
What about results and outlooks?
Your final result will appear over time, generally within several weeks. It may take up to a year for incision lines to fully refine. Most of the swelling resolves by three months. While facelift surgery can be expected to correct certain conditions of aging, you will continue to age naturally.
A consultation with your Facelift Surgeons at Aesthetics Medispa is the first step to learn how surgery can improve the appearance of your face. This consultation will fully educate you in a non-pressured environment and will include a discussion of your goals, options available for facelift surgery, likely outcomes, potential risks and complications.
Facial ageing includes loss of skin elasticity and firmness, sagging tissues and wrinkles. Even an energetic and excited person can appear tired or sad due to ageing in the midface, jaw line and neck. Sagging bulges and folds around the eyes can make the eyes look old and tired. Descent of the fat pad on the cheeks can make the naso-labial groove very prominent.
The procedure of Facelift surgery
There are many techniques by which face lift can be done – a traditional skin only technique (where the skin is lifted and pulled) to SMAS technique (where the underlying muscle sheet is pulled). The advantage of putting tension on the underlying muscle is that it does not relax as easily as tension on skin does. Hence the results are more long lasting, also as there is no tension on the skin, the scars heal well and there is no skin necrosis. At Aesthetics Medispa, we prefer the extended subsmas technique for a volumetric lift of the face, however the less extensive techniques can be also done if indicated.
What is important is to give a balanced rejuvenated look by the most simple and effective technique with the least complications. Most of the modern day techniques for face lift achieve an amount of mid face lift.Where excess skin is not a problem, then limited access techniques may be used.
What to expect after Facelift surgery?
There might be bruising and swelling after surgery that should subside in 3-6 weeks. You will have a soft and comfortable dressing around your head, cheeks and chin for firm support. You will also have a tube draining accumulated fluids from each side. The dressing and tubes will be removed simultaneously once the drainage stops. Immediately after surgery, due to the swelling, you might experience some difficulty in opening your eyes. There could be a slight irritation and feeling of dry eye. This rapidly improves after the next day. Wounds normally heal in 7 days to 2 weeks. Your plastic surgeon at Advanced Aesthetics and the assisting staff will fully attend to your comfort and safety.
You will be advised to apply an antibacterial ointment to the eye and protect the eyes from sun, wind and dust by wearing sunglasses.
Facelift Process and healing
Incisions usually heal in 7 days to two weeks. Stitches are removed around this time. Initially you will have a large dressing wrapped around your head. You will then be asked to use a moisturizer and massage the face and scars once the incisions heal. Swelling and discoloration decrease within two weeks. Tightness in your face will be present for several weeks. You will be able to return to light work and normal activity by one to two weeks and to resume wearing contact lenses. Cosmetics can camouflage any bruising or redness. Healing will continue for several weeks. Diligent sun protection is a must for best results.
Are there any risks and complications involved in the Facelift surgery?
Although there are very few risks associated with this procedure, a possible general risk includes discolouration of the skin, bleeding, collection of blood under the skin (hematoma), asymmetry and scarring. Any surgery carries risks associated with anesthesia. There are very few risks if the procedure is done under local anesthesia. These risks will be fully discussed with you by the Facelift Surgeon prior to your consent for surgery. The nerves of the face can sometimes be bruised during the operation and takes approximately one and half of month to recover. This may lead to slight weakness and numbness in the muscles supplied by that nerve. Rarely some nerves might not recover depending on the severity of the injury. General risks like delayed wound healing and infections are common to many other operations and can be treated satisfactorily. The risk of wound complications increases in diabetics, persons with a history of radiation, autoimmune and collagen disease as well as in smokers. By following pre- and post-operative instructions, you will minimize potential problems.
What our patient have to say about Advanced Aesthetics?
Facelift Before and Afters Results
* Disclaimer: Results May Differ From Person to Person. No individual result should be seen as typical
Start here, by making an appointment with Dr. Ashish
Dr. Ashish Davalbhakta (Chief Aesthetics Plastic Surgeon) is available from Mon- Sat for a virtual video consultation or an in-clinic consultation.
If  you have an emergency you can call the clinic at any one of these phone numbers: 9607938924, 9607938925, 9607938922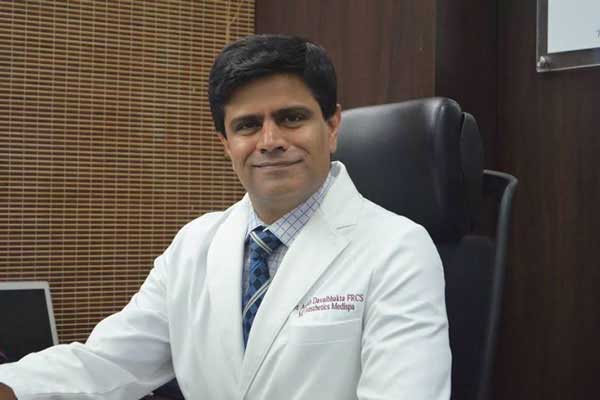 Your consultation includes:
MEET DR. ASHISH DAVALBHAKTA
BOARD CERTIFIED AND INTERNATIONALLY TRAINED PLASTIC SURGEON WITH 25+ YEARS OF EXPERIENCE.
RELATED PROCEDURES AT ADVANCED AESTHETICS
We have transformed the looks of thousands of men and women by providing them with natural looking long-lasting procedure results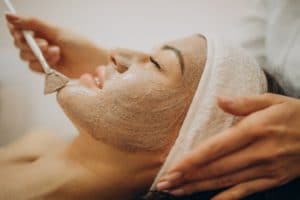 Face
Cosmetic surgery and wellness treatments At Aesthetics Medispa Request Appointment Medicated Facials OVERVIEW Medicated facials or medi-facials are not your regular salon treatments. These medicated
Read More »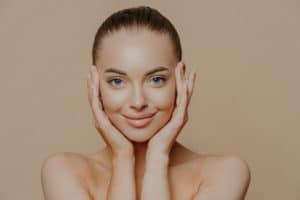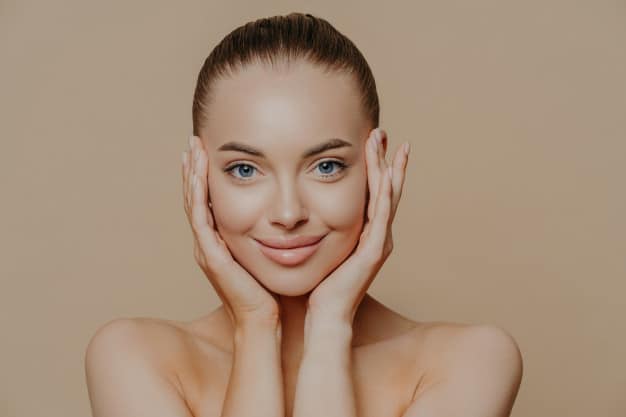 Face
Cosmetic surgery and wellness treatments At Aesthetics Medispa Request Appointment Microblading / Semi Permanent makeup OVERVIEW Semi-Permanent makeup, also known as Microblading or Micropigmentation, is
Read More »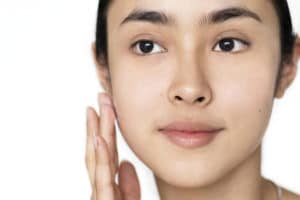 Face
Cosmetic surgery and wellness treatments At Aesthetics Medispa Request Appointment Detanning OVERVIEW Detan skin with variety of treatments at advanced aesthetics and get brighter appearance.
Read More »