Cosmetic surgery and wellness treatments
Skin Pigmentation treatement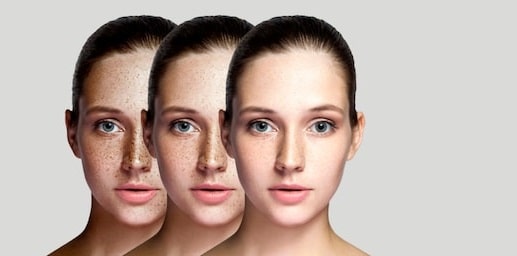 Everyone dreams of having clear and pristine skin. Skin that is glowing with youthfulness, skin that is soft and supple. Basically, to put this in millennial terms – it is #skingoals ! 
But if you live in India, a tropical country blessed with abundant sunshine, then your skin is prone to pigmentation. Skin pigmentation is a medical term used to describe darkening of the skin on certain parts of the body. Now, the skin is the largest organ in the human body and hence it requires a little more maintenance than other parts of the body. Plus, the skin is most exposed to weather elements, pollution, water and heat. Therefore, the skin is bound to get pigmented with time and age.
Skin pigmentation happens when the body produces excess melanin causing dark patches. It is one of the most common skin conditions in the world. Skin pigmentation is completely treatable and reversible! 
At Aesthetics Medispa, Pune, we have some world-class treatments lined up to rescue you from skin pigmentation! Our treatments are highly effective and 100% safe.
Our Cosmetologists promise you that we will restore your skin to its youthful, natural glow with the best skincare treatments at Aesthetics Medispa. 
How do we treat Skin Pigmentation at Aesthetics Medispa?
Laser treatments are one of our patients' most popular depigmentation choices, because of their effectiveness and long-lasting results. The Q Switch ND Yag Laser technology is the latest in aesthetic applications. 
Q-Switched lasers produce extremely short bursts of energy. A Q-switched device is capable of producing massive amounts of power instantaneously. This peak power is what plays a role in breaking patches of pigmented skin. At Aesthetics Medispa our Q Switch ND Yag Laser machine are effective on both mild pigmentation and hyperpigmentation. 
Pigmentation affects the health of the skin as it progresses from dark spots to dark patches. It may also grow stubborn and withstand home remedies. In such cases, our patients need stronger chemical peels to fight hyperpigmentation. 
At Aesthetics Medispa, we have introduced the internationally acclaimed Melanostop Peel. This peel is trusted and used by cosmetologists and dermatologists worldwide. 
Melanostop Peel is a combination peel used to treat difficult epidermal pigmentation and consists of Azelaic acid, Resorcinol and Phytic acid. This combination of chemical exfoliants stops the formation of abnormal melanin pigmentations. It further breaks the cohesion of the corneal layer of keratinocytes. Melanostop Peel gives the skin a new lease of life by increasing its thickness and lightening it.
Laser Toning treatment works wonders on candidates with blotchy skin, surface irregularities, uneven skin tone, liver spots and pores. 
The process of Laser Toning is two-fold. The Q Switch Lasers send out long pulses of energy to heat the skin and stimulate collagen production in the patient's body. The second part is sending out low energy pulses to the pigment-producing cells to breakdown the excess production of melanin. 
Laser Toning not only fights pigmentation but also helps in improving the appearance of open pores and fine lines. Multiple sessions of Laser Toning are required to optimize the skin's appearance and improve the health of the skin. 
Am I suitable for Laser Treatments?
You should have a consultation with a specialist who would analyse your skin problems and judge the suitability of the LASER treatments.
What are the types of skin problems that will best cured by laser treatments?
Anyone with loss of skin elasticity due to sun damage, fine lines or wrinkles, solar pigmentation, and dull lustreless skin are candidates for LASER rejuvenation.
Can laser treatments clear my problems in one sitting?
No, LASERS are known to need a number of sessions for optimum effect.
What post laser precautions am I supposed to take?
While the skin is healing, one should use a post-laser recovery formula diligently. Absolute sunblocks or high SPF sunblocks are important to protect from hyperpigmentation while the skin is healing. The Cosmetologist at Aesthetics Medispa will give you all the instructions.
What is likely to happen post laser?
The post LASER sequelae will depend on the type of laser used. Ablative LASERs make the skin red and hot. It may scab or become dark. The scab or darkness falls off but may take approximately one-week duration. It eventually does so. Rarely there can be hyperpigmentation, which will eventually settle. Non Ablative LASERS rarely cause any of such post-laser sequelae.
What can I expect after laser treatment?
The skin should become brighter, smoother and shinier. There should be an improvement in the glow. The pores should become smaller.
What are the risks in doing laser treatments?
If LASER is used judiciously they are safe, However, sometimes post LASER sun exposure or lack of skin care can result in hyperpigmentation. This post-inflammatory hyperpigmentation is treatable.
Cosmelan is a depigmenting method that has an intensive corrective action on skin hyperpigmentations. It also regulates the overproduction of melanin thus effectively inhibiting and controlling the appearance of new dark spots. Cosmelan's dual corrective and controlling action makes it a favourite for our Cosmetologists at Aesthetics Medispa.,
Cosmelan depigmentation treatment directly affects the process of melanin formation. Since it attacks the root cause it can solve the problem of hyperpigmentation as well as melasma. 
It is a highly effective solution for all your pigmentation problems. It is safe on all skin types. The results are rapid and easily visible. It rejuvenates your skin and restores its original youthful glow. It is beneficial in case you suffer from both hyperpigmentations as well as acne. 
Cosmelan can be used on all skin types, in both men and women.
What are the precautions you should take during the Cosmelan treatment?
If you are on Cosmelan Treatment, it is important to avoid sun exposure for a long duration, as well as use a good SPF sunscreen to protect the skin.
For sustained and long term results, Cosmelan home care treatment is recommended.
When do we recommend Cosmelan treatment?
Acne and freckles, melasma, inflammatory hyper-pigmentation and most successfully in pigmentation due to excessive sun exposure.
Are there any unwanted effects / risks of the cosmelan treatment?
Mild to severe peeling, redness, slight scabbing and sensitivity to the sun is normal in the first few days after the treatment. Some patients experience dryness, tightness, soreness and itching for up to two weeks after the initial treatment. Patients suffering from recurrent herpes infections may have a recurrence of cold sores.
What can you expect from the cosmelan treatment?
You can expect a significant drying and peeling of the skin over the next three to seven days after which, a noticeable improvement of the skin is observed. A reduction of brown patches is detected and the skin appears luminous, revived, fresh and smooth. This peeling phase may extend to up to 4-6 weeks.
During the peeling phase, it is important to moisturize the skin, and cover with sunscreen, to minimise the irritation, redness and soreness.
Start here, by making an appointment with Dr. Ashish
Dr. Ashish Davalbhakta (Chief Aesthetics Plastic Surgeon) is available from Mon- Sat for a virtual video consultation or an in-clinic consultation.
If  you have an emergency you can call the clinic at any one of these phone numbers: 9607938924, 9607938925, 9607938922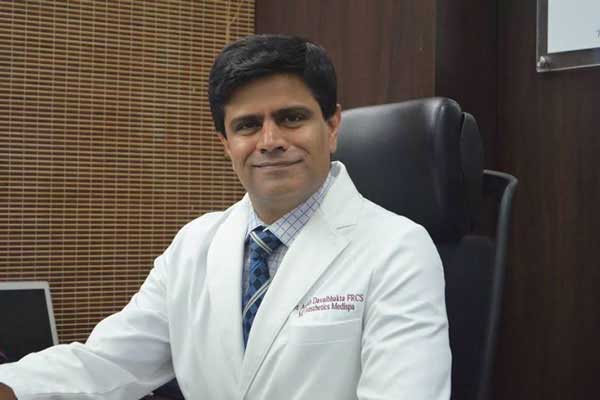 Your consultation includes:
MEET DR. ASHISH DAVALBHAKTA
BOARD CERTIFIED AND INTERNATIONALLY TRAINED PLASTIC SURGEON WITH 25+ YEARS OF EXPERIENCE.
We have transformed the looks of thousands of men and women by providing them with natural looking long-lasting procedure results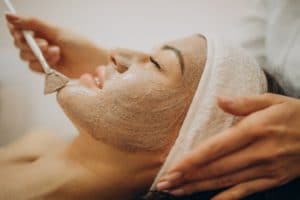 Face
Cosmetic surgery and wellness treatments At Aesthetics Medispa Request Appointment Medicated Facials OVERVIEW Medicated facials or medi-facials are not your regular salon treatments. These medicated
Read More »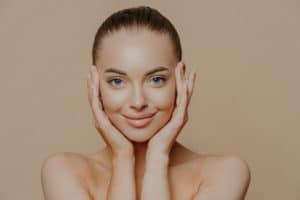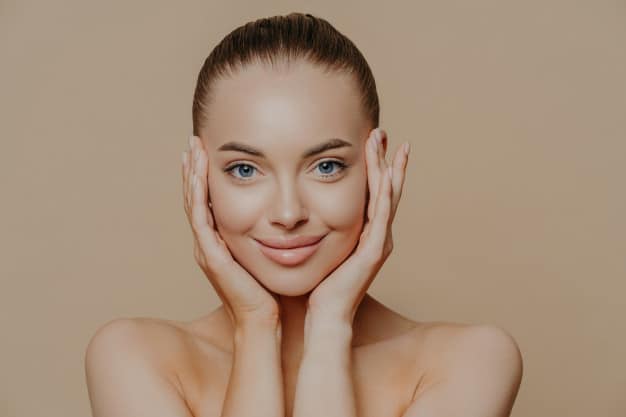 Face
Cosmetic surgery and wellness treatments At Aesthetics Medispa Request Appointment Microblading / Semi Permanent makeup OVERVIEW Semi-Permanent makeup, also known as Microblading or Micropigmentation, is
Read More »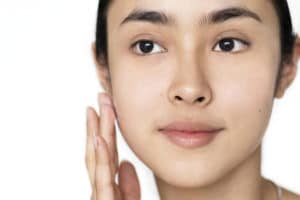 Face
Cosmetic surgery and wellness treatments At Aesthetics Medispa Request Appointment Detanning OVERVIEW Detan skin with variety of treatments at advanced aesthetics and get brighter appearance.
Read More »