REGAIN ORIGINAL HAIRLINE AND
FULLNESS OF YOUR HAIR
At Advanced Aesthetics, Pune
 Loss of hair and baldness is often an embarrassing situation for both men and women. It is often a cause of distress and could lead to loss of self-esteem and confidence. It can give an appearance of premature aging. As a result, many people look towards advancements in a cosmetic surgery to correct this problem.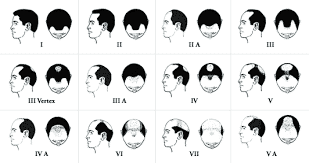 How can Advanced Aesthetics help you?
We can help you by approaching your problem in a holistic manner. Our team of professional experts from the field of aesthetic surgery, cosmetology aestheticians and psychologists will help you to get diagnosis for the causes of your hair loss. According to the diagnosis, either medical or surgical (hair transplant) treatment will be recommended for your condition. We will guide you about the risks and complications involved. We will also be able to tell you about the likely outcome of the treatment. Your progress will be monitored which help you reach your desired goal of looking good and feeling better.
Hair care tips by Dr. Ashish Davalbhakta
In monsoon season hair tends to be damp, oiliness of the scalp increases, scalp acne incidences increases.
Wash your hair with a good hair shampoo followed by use of the conditioner. This helps in maintaining the quality of the hair.
There is a myth that frequent hair wash causes hair loss, which is untrue. If one has normal vitamins and iron levels in the body, then hair is held pretty strongly and does not fall by normal hair wash.
If  any oil has to be applied, apply it half an hour before the shampoo. This has been shown to make the hair stand healthy and withstand harsh chemicals of the shampoo.
In winter season there maybe numerous hair problems due to unpredictable weather like dry scalp and itchiness due to lack of moisture.
Use warm or cool water to avoid damaging the hair due to heat.
Protect hair from pollution and ensure that they are covered when exposed to wind and cold weather, but allow hair to breathe and do not suffocate them by wearing a tight scarf or a cap.
Oiling the hair is the most important thing in winter, warm the hair oil slightly and squeeze fresh lemon juice in it for better results.
Ensure you use a good shampoo and conditioner that have ingredients of high vitamin content.
Avoid blow drying your hair to prevent hair damage or breakage.
Avoid brushing hair when wet as hose locks are most delicate when water logged.
To prevent dryness of the scalp and retain the shine, honey can be applied to the roots of the hair for 30 mins and then washed with lukewarm water.
Which areas are amenable for hair transplant?
This technique of hair transplant can be applied to the scalp, eyebrows, eyelashes, beard, moustache and sideburns.
Will hair transplant work for me?
While age is not a barrier to having a hair transplant, a conservative approach is indicated to produce results. This ensures that your hair appears natural for the rest of your life. You don't need to wait till you are bald to begin hair transplantation. The ideal candidate will have dense growing hair at the donor site, and realistic expectations of what the result will be.
Who All Are Eligible For Hair Transplant?
Dr. Ashish Davalbhkata discusses the implications of a successful hair transplant in this blog.
What should I expect after the Hair Transplant surgery?
After the surgery is complete, a dressing is placed on the grafted area to keep it protected. Most people do not have significant pain after surgery. Any pain felt is mostly controlled by simple pain killers taken orally. Some mild itching and swelling may occur. The dressing is removed after seven days. The transplanted hair falls out in about two weeks, especially if it has been in late anagen or telogen phase. You are requested to be patient as it is quite disappointing to see the transplanted hair fall off. However, the follicles survive, and usually starts growing in about three months. It should take approximately a year for full growth of the hair follicles to happen. Once the hair has grown, another session may be performed to improve the density of the hair. For most people this means two or three sessions.
Are there any complications involved with the Hair transplant surgery?
There are no serious complications. Very rarely bleeding might continue from the recipient donor site. This would happen if you have a clotting problem. A detailed history and investigations will try to eliminate this possibility. Infections are rare but can be controlled by antibiotics. Sometimes the donor site healing may be delayed.
The main cause of generalized hair loss is called androgenetic alopecia in both men and women. In this condition, hormones combined with hereditary predisposition produce thinning and pattern baldness. Less common causes are high fever, severe infection, diet, certain medications, birth control pills, thyroid disease, childbirth, or cancer treatment. Male pattern baldness usually begins with a receding hairline and thinning at the crown, and continues to progress over a lifetime. It is related to your genes and male sex hormones. Each strand of hair sits in a tiny hole (cavity) in the skin called a follicle. Generally, baldness occurs when the hair follicle shrinks over time, resulting in shorter and finer hair. Eventually, the follicle does not grow new hair. The follicles remain alive, which suggests that it is still possible to grow new hair. Female pattern baldness usually consists of thinning across the top of the scalp with preservation of the frontal hairline. The reason for female pattern baldness is not well understood, but may be related to aging, and changes in the levels of androgens (male hormones). For example, after reaching menopause, many women find that the hair on their head is thinner, while the hair on their face is coarser. Although the ultimate degree of baldness cannot be accurately predicted, the age of onset and family history are important factors. Localized hair loss occurs due to scars and infections.
The procedure of Hair Transplant
Microfollicular Hair Transplant (MHT)
is the current treatment of choice for hair loss or baldness, especially male pattern baldness. MHT can be done by the Strip harvesting method also called
FUT
,or the Follicular Unit Extraction method which is called
FUE
. In the FUT method, usually under general or local anesthesia, a strip of hair bearing skin is harvested from that area of the scalp that has not become bald. Micro or mini follicles of hair are dissected out gently and meticulously. These hair follicles are then transplanted in recipient stab incisions at the proposed site for grafting. In the FUE technique, we use an automated follicle extraction device that removes single follicles. Every fifth follicle is removed from the back of the scalp and then transplanted in a manner similar to FUT. Great precaution is taken to ensure that the angle of transplantation is the same as the the required angle of growth. The whole process may involve transplanting upto 1500-2000 hair follicles.
What our patients have to say about Hair Transplant?
Hair line advancement to improve facial aesthetics
Hair transplant Before and Afters Results
* Disclaimer: Results May Differ From Person to Person. No individual result should be seen as typical
Start here, by making an appointment with Dr. Ashish
Dr. Ashish Davalbhakta (Chief Aesthetics Plastic Surgeon) is available from Mon- Sat for a virtual video consultation or an in-clinic consultation.
If  you have an emergency you can call the clinic at any one of these phone numbers: 9607938924, 9607938925, 9607938922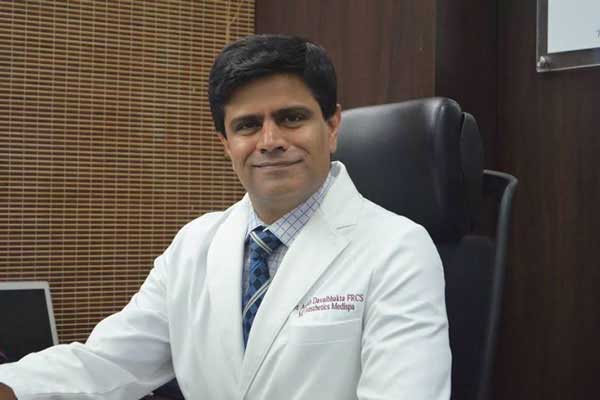 Your consultation includes:
MEET DR. ASHISH DAVALBHAKTA
BOARD CERTIFIED AND INTERNATIONALLY TRAINED PLASTIC SURGEON WITH 25+ YEARS OF EXPERIENCE.
RELATED PROCEDURES AT ADVANCED AESTHETICS
We have transformed the looks of thousands of men and women by providing them with natural looking long-lasting procedure results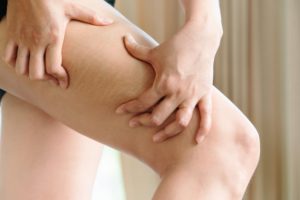 Body
Cosmetic surgery and wellness treatments At Aesthetics Medispa Request Appointment Cellulite Reduction OVERVIEW Stubborn cellulite is a common problem the majority of people face. Advanced
Read More »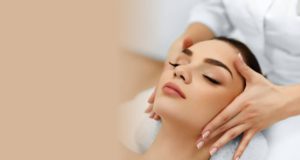 Body
Cosmetic surgery and wellness treatments At Aesthetics Medispa Request Appointment Microdermabrasion OVERVIEW Make your skin fresh, brighter, smoother and more even in tone using Microdermabrasion
Read More »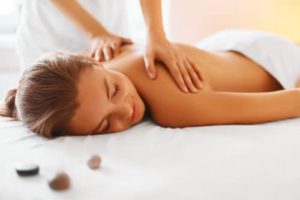 Body
Cosmetic surgery and wellness treatments At Advanced Aesthetics Request Appointment Lymphatic massage OVERVIEW Lymphatic massage can be the ideal solution to many problems. It is
Read More »
YOU MIGHT BE INTERESTED IN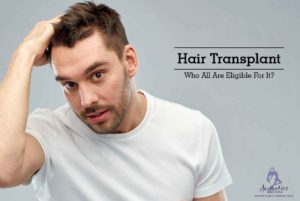 Hair Transplant
Hair density effectively means the number of follicular units present in one square centimeter. For an average male, the hair density stands at 90-110 follicular
Read More »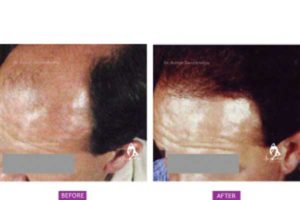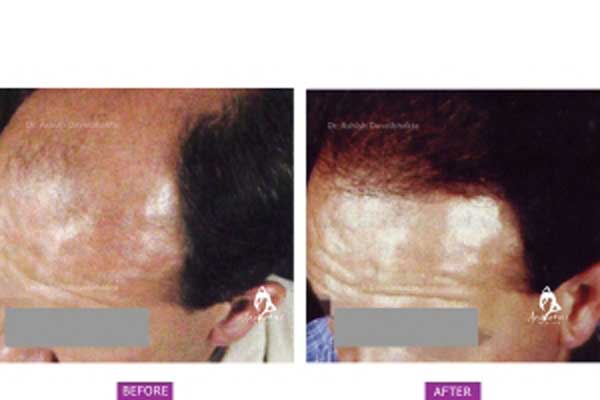 Hair Transplant
Every one of us wishes to have an attractive look that gives a positive and powerful impression to the other person. Hair transplant is best
Read More »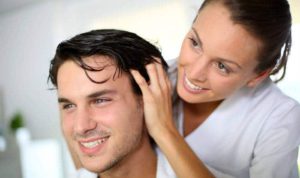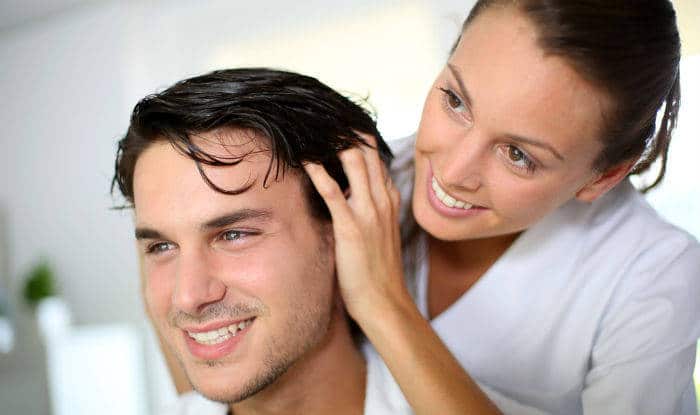 Hair Transplant
Patients going in for hair transplant surgeries often assume that their surgeon will do everything right for them.  However, this is not the right way of
Read More »