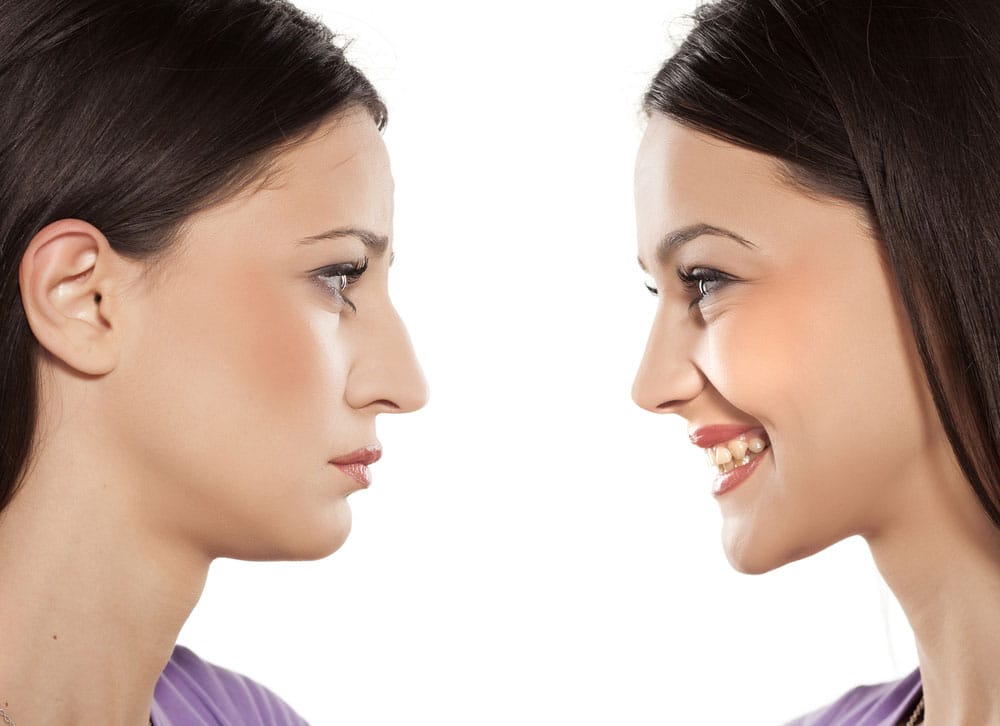 Rhinoplasty Surgery in India – How to decide who's the best rhinoplasty surgeon for you?
Rhinoplasty surgery, also known as nose job or nose surgery, is a plastic surgery procedure for correcting and reconstructing the nose, improving the functions of the nose and aesthetically enhancing facial harmony. There are various common problems of the nose that are correctable, for example humped nose, saddle nose, depressed nose, flat nose, wide nose, wide tip, boxy tip, deviated septum, crooked nose, short nose or long nose. In general, adults with the above problems, of any age who are in good health, and moderately fit are good candidates for this surgery.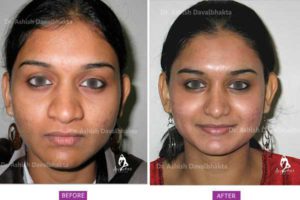 Nose reshaping is one of the top 5 most sought after cosmetic surgical procedures and India is one of the top destinations where this procedure is performed.
India produces some of the world's finest doctors and surgeons, having acquired their training and education in medicine at the highest levels from the many teaching hospitals and research centers all across the country. All big metros, such as New Delhi, Mumbai, Pune, Bangalore, Chennai, and Hyderabad have top hospitals with the best rhinoplasty surgeons in India. Most of the hospitals are equipped with the latest equipment and a team using the best surgical procedures.
So with so many options, how do you decide who's the best rhinoplasty surgeon for you?
Surgeon's skill and experience, quality of care, infrastructure and facilities, and your comfort with the surgeon are just as important as the final cost of the surgery, says Dr. Ashish Davalbhakta.
When choosing a rhinoplasty surgeon in India, it's important to make sure the surgeon is fully trained in the procedure, is accredited or certified, follows high standards of safety, cleanliness, has good reviews, understands your surgical goals, and is able to explain options available to you with potential risks and complications.
Cost is important too and more important is to fully understand what the total costs of surgery will include. A typical rhinoplasty procedure cost will include anesthesia fees, hospital or surgical facility charges, medical tests, post-surgery garments, prescriptions for medication, and the surgeon's fees.
Here's a checklist of the factors to consider and questions to ask when choosing your rhinoplasty surgeon in India.
Is the surgeon and its surgical facility certified and accredited by a nationally, or state recognized agency, such as Indian Association of Aesthetic Surgeons, Association of Plastic Surgeons of India, Maharashtra Medical Council.
Does the surgeon have proper training and qualification to perform rhinoplasty surgery?
Is the surgeon specifically trained in the field of aesthetic plastic surgery? How many years of training do they have?
How many total years of experience does the surgeon have? And how many years they have been performing rhinoplasty surgery?
Does the surgeon have hospital privileges to perform the procedure? If so, at which hospitals?
Is the surgeon trained in the safest, most up-to-date techniques and treatments?
Are you a good candidate for this rhinoplasty?
What should you expect to get the best results?
Where and how will the procedure be performed? What surgical technique is recommended for you?
How long of a recovery period can you expect, and what kind of help will you need during recovery?
What are the risks and complications associated with the procedure? And how will they handle them?
How can you expect your nose to look over time?
What are your options if not satisfied with the cosmetic outcome of your nose surgery?
What are the complications of a revision rhinoplasty?
Can they share before-and-after photos of their past patients and what results are reasonable for you?
Rhinoplasty surgery involves many choices. The first and most important is selecting the right surgeon for you. Do your research and shortlist the surgeons that you believe are best for you. Remember, cost is important but not the only factor. Consider all factors such as the surgeon's skill, qualification, expertise, experience, patient reviews, accreditation, quality care, high standards of safety, and most importantly your comfort with the surgeon.
Once you have shortlisted your surgeon, go ahead and request for a consultation. During your consultation, the surgeon should:
Evaluate your general health status and any pre-existing health conditions or risk factors.
Discuss the options available to you for nose reshaping.
Examine and measure your face.
Ask for your photographs.
Discuss your nose surgery options.
Recommend a course of treatment.
Discuss likely outcomes of a nose surgery and any risks or potential complications.
You should be prepared to discuss:
Your surgical goals, with regard to both appearance and health.
Medical conditions, drug allergies, and previous medical treatments.
Current medications, vitamins, herbal supplements, alcohol, tobacco, and drug use if any.
Details if you have undergone any previous surgeries.
It's very important to understand all aspects of your rhinoplasty surgical procedure. It's natural to feel some anxiety, whether it's excitement for your anticipated new look or a bit of preoperative stress. Don't be shy about discussing these feelings with your surgeon.
---
Dr. Ashish Davalbhakta is the Managing Director and Chief Aesthetic Plastic Surgeon at Aesthetics Medispa. He trained as a plastic surgeon to the highest level of qualifications and became board-certified in India. Having reached the top of his training in India, he went to the UK for further experience. He has done fellowships in Hand and Microsurgery, Breast aesthetic and reconstructive surgery and Cosmetic surgery in various centers including the world-renowned plastic surgery unit at Addenbrooke's Hospital Cambridge, St. Andrews Centre for Plastic Surgery, Chelmsford, The Royal Preston, Mt Vernon among others, acquiring his FRCS in 2000. He worked as a Consultant in the South Manchester University NHS Trust Hospital. He then gained experience in the US before returning back to India and started Aesthetics Medispa in 2009.


Certified, Accredited and Affiliated with International, National and State recognized associations and boards, such as International Society of Aesthetic Plastic Surgery (ISAPS), Indian Association of Aesthetic Surgeons (IAAPS), Association of Plastic Surgeons of India (APSI), Maharashtra Medical Council. Dr. Ashish is an active ISAPS member, check his ISAPS profile here.
Aesthetics Medispa is India's leading center for aesthetic transformation. State-of-the-art facilities with superior quality care and treatment at par with similar facilities in the UK, with the same level of cleanliness, safety, and comfort. The rhinoplasty procedures are performed as "day surgeries" in our full-fledged operating theatre integrated into the day surgery facilities at Aesthetics Medispa.
Your health is our main concern and we are 100% committed to working towards your goal. The probability of being satisfied with a treatment from us will be the highest amongst any center in India. There will be absolute clarity in what to expect and a 100% commitment in trying to deliver that.
This article was first posted on October 14, 2015 and last updated on November 15, 2018