Cosmetic surgery and wellness treatments
Cellular Fitness/ IV Therapy
Cellular Fitness/ IV Therapy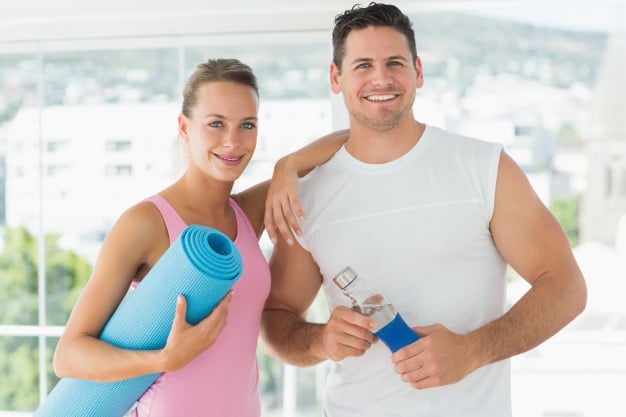 About Cellular Fitness/ IV Therapy
When you are exposed to environmental toxins, it directly impacts your body's tolerance and disease resistance. Sometimes it gets necessary to give it an extra boost to remove those toxins and improve your health. IV drips are fluids infused with nutrients, minerals, etc. that are injected directly into your bloodstream which can act as a helping hand in detoxifying your body and cure various problems due to the lack of essential elements in your body.
Being exposed to toxins can take a toll on your health. So, it gets necessary to give your body a boost to fight against these toxins by giving them essentials like nutrients, antioxidants, etc. to improve health. IV drips can help you regain your healthy body back.
 An IV(intravenous) drip is a saline-based liquid solution that is delivered through a small tube called a catheter in your bloodstream. IV drips are nutrients and antioxidant-packed infusions to enhance the health of your body and injecting the vitamins directly makes them more effective and beneficial.
What to expect at the consultation?
The doctor at Aesthetic Medispa will do a general evaluation of your health to provide you maximum benefits according to your body's needs.

The doctor will also ask for your medical history, allergies, etc. to understand the interactions of treatment. 

The doctor will make a treatment plan and inform you about the procedure and suggest an appropriate IV drip treatment.

The doctor will recommend lifestyle changes or medications to enhance the benefits of these treatments. 

The doctor will provide information on the procedure and dosage depending upon your body's need.
What to expect at the time of the procedure?
The highly trained doctor at Aesthetic Medispa will tell you to sit back and relax and inject an IV drip into your skin that is chosen for you. The procedure may take from 30 minutes to 1 hour depending on your treatment.
What to expect after the procedure?
As the injection may cause bruising, the doctor will recommend icing the injected area for at least 20 minutes to reduce swelling. IV treatment doesn't have any recovery time. So, you can get back to your daily routine.
What are the risks and complications?
Some patients might experience swelling, discomfort, or burning sensation during these treatments similar to any other getting a vaccine or a shot.  At Aesthetic Medispa, the treatment provided is guaranteed to be safe, effective, and successful as they are performed by a highly trained doctor. 
Aesthetic Medispa offers a variety of therapies like Liver Detox, Glutathione Shot, Antioxidant Boost, Hair Nourishment Drip, Immunity Booster Drip, IV/IM B12 Shot, IM Vitamin D Shot, Modified Wellness Myers Drip, etc. to meet the needs of your health.
What are the types of IV therapy?
The liver plays a vital role in your body as it helps in eliminating waste.  Detoxifying your liver is essential to keep it to its optimal level. Sometimes your liver cannot push those toxins out and needs the help of IV treatment to improve its function. 
Liver detoxifying IV drip can help in fighting infections, fatigue, mental confusion, chronic pain, irritability, etc. It helps in rejuvenating and replenishing your body with nutrients, minerals, etc.
Glutathione is an essential antioxidant when it comes to fighting against cellular damage that is caused due to toxins or heavy metals. Glutathione shot helps in removing toxins and treating acne and pigmentation and give your skin a healthy and natural glow. A glutathione shot gives you brighter skin as well as increases your energy levels. It also helps in treating conditions like anemia, kidney problems, Alzheimer's, blood clotting, fatty liver, diabetes, and high cholesterol. 
If you are feeling low, fatigued, and bloated, an antioxidant boost will help you in restoring the body's natural balance. The intense hydration provided by an antioxidant boost IV drip will help you to get rid of toxins and attain enhanced health. It will also slow down the natural aging process and boost the collagen and elastin levels in your body.
The combination of hydration fluids, vitamin C, vitamin B12, magnesium, glutathione, and other such essential good elements in the antioxidant drip will give a boost to your body to fight against infections and toxins.
The lack of vitamins in your body can lead to hair loss. Various reasons like abnormal thyroid levels, blood sugars, hormonal imbalance, etc. also contribute to hair loss.
The hair nourishment IV drip infused with intensely hydrating fluids, electrolytes, and vitamins help your body receive the nutrients it needs. It strengthens the hair, promotes hair growth, and repairs hair damage. It also gives hair a healthy shine and appearance.
5 - Immunity Booster Drip
The blend of B-complex vitamins, vitamins B12, vitamin C, glutathione, and other necessary elements in an immunity booster drip can kick your immune system into high gear to fight off your illness as early as possible. A weak immune system fails to protect your body from harmful substances and aggressive germs and can cause frequent infections, high levels of stress, fatigue, etc.
The doctor at Aesthetic Medispa will help you to supercharge your immune system with this amazing immunity booster drip. 
Day-by-day vitamin B12 deficiency is becoming a common issue. As the low levels of vitamin B12 can lead to some major health problems. Vitamin B12 is crucial for maintaining overall health. IM (Intramuscular) or IV (intravenous) shot of vitamin B12 can give you relief from various conditions like anemia, muscle weakness, ulcers, fatigue, sleep-mood disorders, red blood cell deficiency, and issues of peripheral nerves. 
Vitamin D regulates the bones and muscle's health. It also helps in relieving anxiety and enhances your mood. The lack of vitamin D in the body can affect the general health and well-being.
The doctor at Aesthetic Medispa will treat you with an IM vitamin D shot if your body is showing the symptoms related to a deficiency of vitamin D. IM vitamin D shot can help with the deficiency and help the other minerals absorb well in your body. It also prevents you from certain conditions like kidney damage, bone disorders, heart diseases, and other critical illnesses.
8 - Modified Wellness Myers Drip
The right mix of minerals, vitamins, and antioxidants is a path to optimal health. The modified wellness Myers drip consists of many essential elements like magnesium sulfate, calcium, vitamin, B, vitamin C, glutathione, and many more. It is an effective combination to fight against various health conditions like- migraines, acute asthma attacks, cardiovascular disease, chronic fatigue, and other disorders.
These IV drips have amazing benefits and results that are amazing and very beneficial for your health and overall appearance. You can choose any treatment as per your needs and requirements. If you have any doubt regarding Aesthetic Medispa's IV Therapy treatment or confused as to which one to choose for you, you can always book a consultation and our doctors will expertly guide you in the matter. 
Start here, by making an appointment with Dr. Ashish
Dr. Ashish Davalbhakta (Chief Aesthetics Plastic Surgeon) is available from Mon- Sat for a virtual video consultation or an in-clinic consultation.
If  you have an emergency you can call the clinic at any one of these phone numbers: 9607938924, 9607938925, 9607938922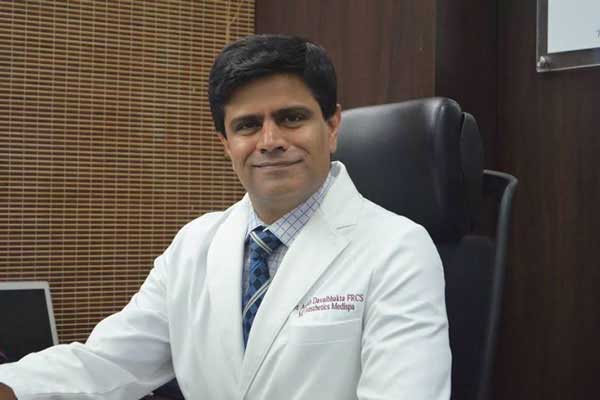 Your consultation includes:
MEET DR. ASHISH DAVALBHAKTA
BOARD CERTIFIED AND INTERNATIONALLY TRAINED PLASTIC SURGEON WITH 25+ YEARS OF EXPERIENCE.
We have transformed the looks of thousands of men and women by providing them with natural looking long-lasting procedure results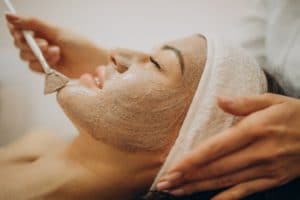 Face
Cosmetic surgery and wellness treatments At Aesthetics Medispa Request Appointment Medicated Facials OVERVIEW Medicated facials or medi-facials are not your regular salon treatments. These medicated
Read More »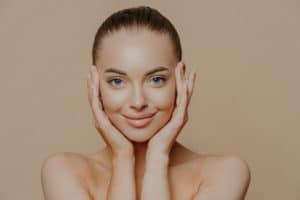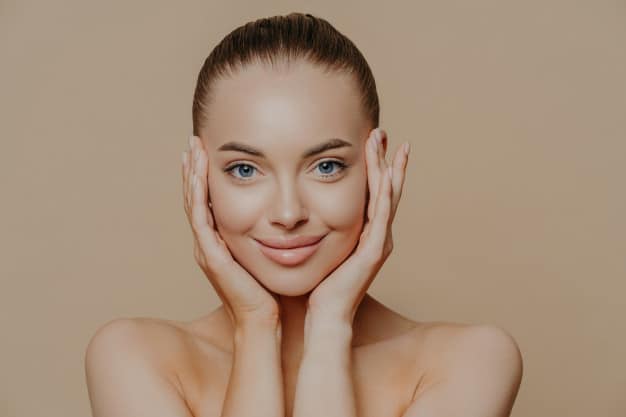 Face
Cosmetic surgery and wellness treatments At Aesthetics Medispa Request Appointment Microblading / Semi Permanent makeup OVERVIEW Semi-Permanent makeup, also known as Microblading or Micropigmentation, is
Read More »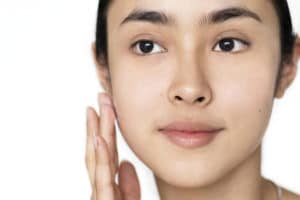 Face
Cosmetic surgery and wellness treatments At Aesthetics Medispa Request Appointment Detanning OVERVIEW Detan skin with variety of treatments at advanced aesthetics and get brighter appearance.
Read More »